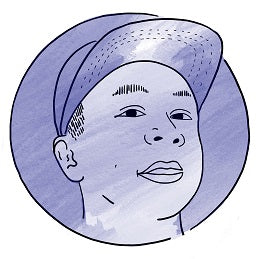 True Stories – Chris Mines the Newsletter Archives
https://www.truesake.com/blogs/january-2015/sake-resolutions-a-look-back-at-sake-resolutions-from-2010
This article was originally published on January 19, 2015
Greetings Sake Fans and Connoisseurs!
Chris here, back at it again with another "True Stories" where I mine the old newsletter archives. This one actually goes back further than 2015, as this column was reviewing Beau-san's New Years Sake Resolutions back from 2010! Holy cow, that was 12 years ago. A lot has changed within the sake scene, but one thing is for sure, True Sake is still here and we're still the number one sake retailer in the United States, with what I believe is the most robust, and most diverse selection of sake.
In this particular column, I'm actually going to review Beau-san's old 2010 Sake Resolutions (via the Wayback Machine), and see if I line up with them in the year 2022. Let's go!
Herewith are my 2010 Sake Resolutions in no particular order.
1. I resolve to try different categories! Yup - I'm in a Junmai rut. That's all I drink on "my sake time." I guess it's time that I branch out personally and consume some Daiginjos - sparkling sake - hell maybe it's even time to get into some Nigoris.
Chris: Oh man, I've totally failed on the first one right out the gate. Hey, I like what I like. I do agree with B-san and "my sake time", for sure. I'll save the branching out for work-related tastings.
2. I resolve to bring more sake out to gatherings! Yes, I am very aware of the fact that I am totally associated with sake. "Did you bring sake for us sake man?" "Where's the sake?" This has been occurring for years and I sort of rebelled against it. Well, I guess the time has come that I start bringing sake to events - no more dodging who and what I am - no more pineapple infused apple brandy.
Chris: I'm in the same boat on this resolution. When I do bring sake to parties, my goal is to bring the best sake I possibly can for both beginners and experts. I do want to turn people on to sake.
3. I resolve to try sake that I have not had in a long time! There is so much sake out there that I have lost a lot of sake friends. With such an assortment of brews on the market I find that I keep trying the new sake - at the expense of sake that I used to really like. Take Rihaku for example. I have not had the Wandering Poet in a very long time. I miss the Poet! I tried it the other day and said to myself "You knucklehead - don't forget your friends!"
Chris: This is a tough one for me. I don't actively go out of my way to revisit older sake I haven't had in awhile. B-san's "Wandering Poet" for me is "Bride of the Fox." I know it's great, I just haven't had it in awhile. There is just way too much sake out there. Happy to try older labels during staff tastings though. =) 
4. I resolve to retry sake that I remember not liking! El Snob Boy has access to so many sake that he scoffs at brews that he once tasted and did not care for. It's time to taste some brews that need a second chance. Perhaps my palate has changed and maybe I will enjoy some of these brews that I relegated to the Island of Misfit sake.
Chris: I'm guilty of this too, and I too need to revisit sake I haven't liked in the past. Palates do change, and sake that I liked in 2015 are vastly different from what sake I like nowadays.
5. I resolve to not just drink sake! As a professional, I must dissect every sake that passes my lips. I tried my best to just drink for pleasure's sake. No thinking-drinking. How boring is this? Sure it is mindless - like TV in my mouth, but boring nevertheless. It's time to get back into the dissecting business and to really comprehend the brews at hand. I need to refocus on pulling apart the components - try to find the water, try to taste the rice varietal, see if I can pull the yeasts. I need to refocus on the elements!
Chris: On my days off, or after work, my work brain is definitely off, and I just drink sake to enjoy. What I like to call my "Netflix sake", is Akabu Junmai. Or I guess these days it's "HBO Max sake"..., but I digress. 
6. I resolve to give more feedback to the brewers, importers, and distributors! The hardest thing to do in the sake business is to honestly comment on the brews themselves to their makers. Every sake is made with so much love and devotion that it's almost an insult to say something negative. We have mastered the "dance" or the way to dance around an honest answer. As a professional I can find faults or imbalances then I should perhaps pass this opinion on without it being read as an insult.
Chris: Honest feedback and communication is key, for sure. We get lots of people sending us samples and wanting feedback, and we do just that. Hopefully constructive criticism does help.
9. I resolve to learn more about the new sake on the market! Yes, in a word there are a ton of brews out there with more on the way. I have access to a majority of the sake, but there are a lot of new brews that I have no idea about. That's not good. I need to keep pursuing all sake. It's incredibly important to stay current, and it's very much a bummer when somebody comes in and says "do you have" so-n-so Daiginjo?" and I reply that it is not exported to the US. To which they reply "yes it is - I had it last night at so-n-so sushi" Doh! Not cool when we don't know what's out there.
Chris: To be honest, we got to do the legwork ourselves, as some sake sales reps don't keep us in the loop on new stuff, which is very unfortunate. Sometimes, you just gotta do the research yourself. I mean, that's how I heard about

 

Tenbu... =)
And there you have it! I didn't revisit all of Beau-san's 2010 New Years Resolutions, as I was running out of time, and this piece was getting long.
Till next time!
Chris