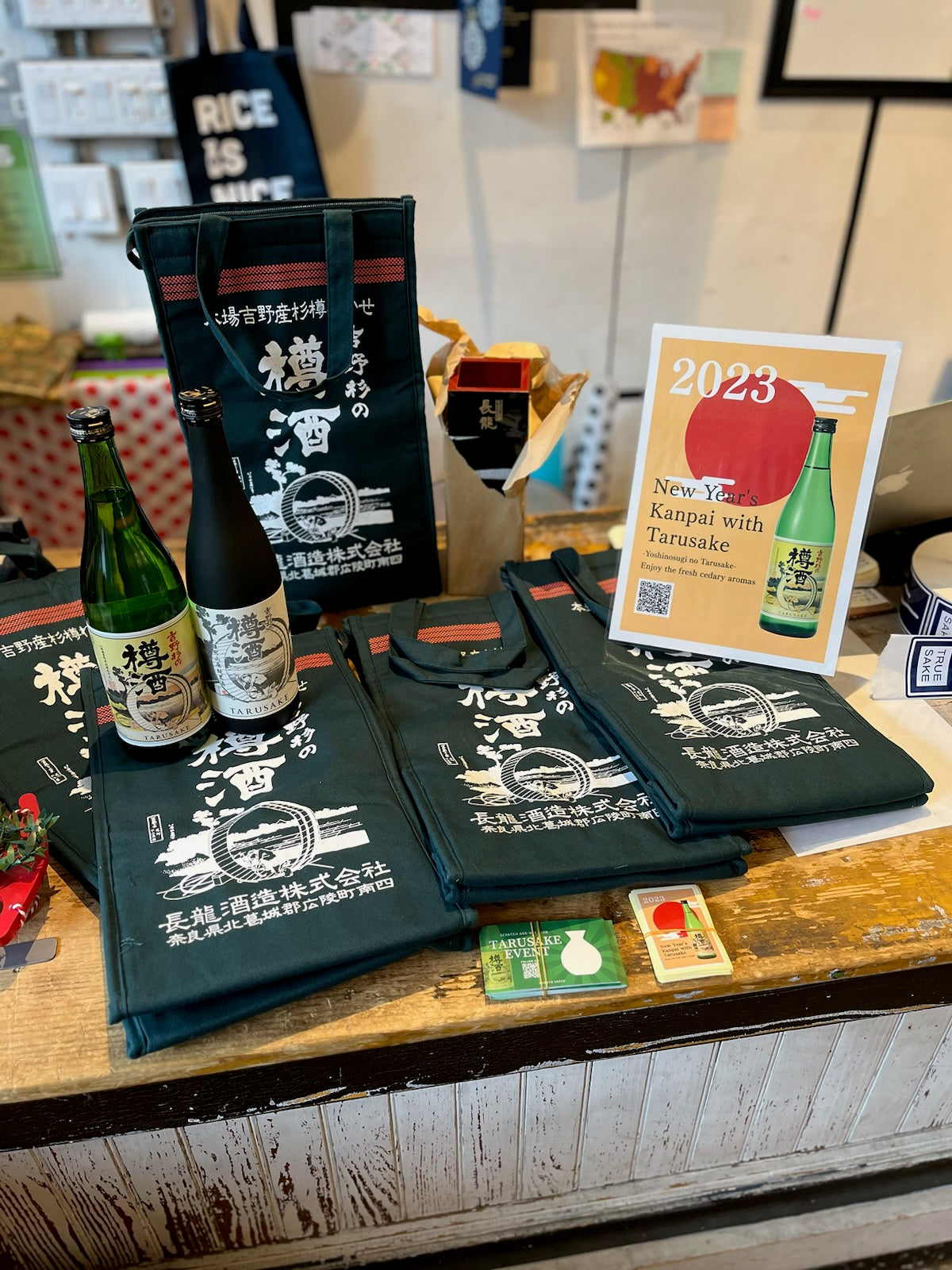 Choryo Event & Tasting – Scratch and Win Some Fun Taru Sake Prizes
Yay! It's time for the second annual Choryo taruzake Scratch-and-Win contest that gives you a chance to win some fun taru aka "cedar sake" prizes such as insulated sake bags, lacquer sake masu boxes, stickers, and maybe even bonus bottles of taruzake. 

Come by on Wednesday, Jan 25, 2023 from 2-4pm to enjoy some Taru sake from Choryo! When you purchase a bottle of Choryo Taruzake you get a chance to win some real goodies! 

If you missed her at SAKE DAY 2022, Kanako san from Choryo's Brewery will be pouring on the 26th! Let's give her a warm welcome during these chilly, and wet season by tasting some of our best Taruzake we carry in the shop.
Choryo Shuzo in Nara Prefecture makes excellent cedar sake. In fact they make what we consider the best cedar sake in the market. And who needs a prize when you're jamming on cedar sake that is actually taru-aged? What does taru-aged mean and why is it better? It's not a crime and it's not wrong, but some breweries throw chunks of cedar in their brewing vats to get that cedar essence. And some breweries will reuse large cedar casks to get that long cedar flavor. But Choryo uses smaller individual taru casks specifically made using the best cedar in Japan. They are quite simply cedar sake pros, and they are cool enough to have a contest at True Sake for our cool customers.

Get a Scratch Card by purchasing one of the two Taru sakes that we carry from Choryo – the Futsushu and the Yamahai Omachi at the tasting! Unfortunately, this contest is in-store only. Since we have limited supply of goodies, we are limiting 1 scratch card per person who purchases either Choryo Taru. See you at the shop!