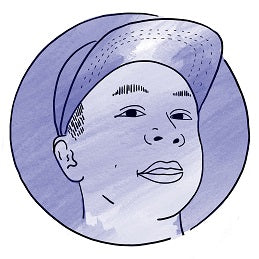 Chris's Sake Corner – A Look Back at the Top Trends of 2022
Greetings Sake Fans and Connoisseurs,

It's me Chris, the lead janitor here at True Sake. In this January edition of the newsletter, I'll be talking about the Top Trends of 2022 that really set the tone here at True Sake. Of course, we carry the classics like Dassai, Kubota, Kikusui, etc. But, what's really making waves in the sake world in 2022? Here are a few 2022 trends in sake that cannot be ignored.

Affordable Value Performers: We kicked off 2022 with the Takizawa line from Shinshuu-Meijou Sake Brewery, which is unfortunately no longer being imported to the US. Tenbu from Nishi Shuzo 西酒造 remained a reliable workhorse and continued to WOW for 32 USD. Kita Shuzo from Shiga provided us with an amazing dry sake for 23 USD. And of course, I cannot forget Niizawa Shuzo's "Atago no Matsu" Honjozo for 21 USD, which is quite arguably the best sake in the shop. Bold statement, I know.

Omachi: During the pandemic, Omachi was one of the few rice varietals that actually increased in production year after year. People are still going crazy for Omachi. Heiwa Shuzo's Kid line came out with an amazing Tokubetsu Junmai. Earlier in the year, we saw Oze no Yukidoke's Omachi sake fly off the shelves, as well as classics from Choryo, Isojiman, and Dewazakura. If you paid attention, you may have noticed Jikon Omachi from Kiyasho Shuzo quickly got restocked and sold out within days of arrival. Here today, gone tomorrow!
Domestics: What a fun year for American made sake. Sequoia Sake killed it in 2022 with an awesome collaboration with Arrowhead Water and a fun launch party at Pabu. Den Sake debuted their Red Label Yamadanishiki, which we at True Sake were completely enamored with. New kid on the block Sawtelle Sake from Los Angeles came through with a new and improved nama in a can called Clear Skies. Brooklyn Kura finally debuted at True Sake with their Fourteen Junmai Ginjo, which has been a huge hit amongst sake geeks.
New to America debuts: IWA 5 and Richard Geoffroy have created quite the buzz in 2022. We were humbled and honored to be part of his USA tour, and getting to rub elbows and drink sake with Richard Geoffroy is a memory I will never forget. Not to be outdone, Kamonishiki is one of those sakes that my boss and Sake Samurai Beau Timken used to bring back to the USA from Japan on his travels, because it did not have US distribution... until 2022. I saw it on a line sheet and jumped at the opportunity. For 39 USD, this is a screaming deal for a Junmai Daiginjo Nama.
True Sake Selections: Last but not least, I gotta talk about the True Sake Selections line. We kicked off the project with an amazing brew from Kikuhime, including an awesome Kikuhime launch party at Hotel Biron! We then welcomed back to the scene Ooki Konnichiwa Cooking Sake. You got to give the people what they want, and the people were clamoring for this badass cooking sake. We do have something in the works for True Sake Selection #3, which is coming soon in Q1 2023, as well as a potential #4 on the horizon. Stay tuned!