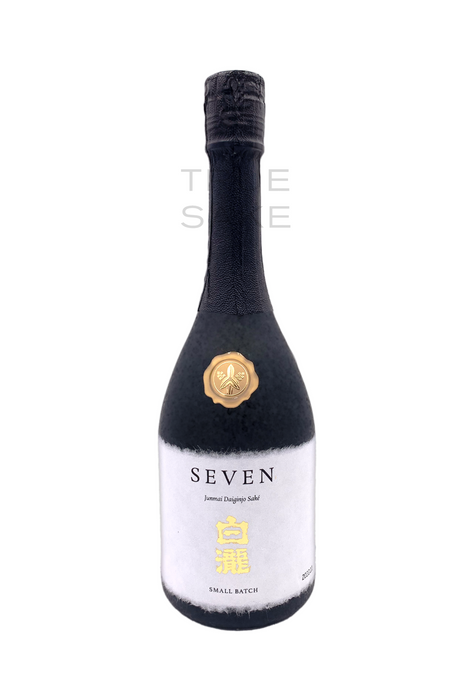 Shirataki Junmai Daiginjo "Seven"
Original price
$195.00
-
Original price
$195.00
The nose on this "Gift from Niigata" is an amazing array of melon, rock sugar, lilies, orange sherbert, lychee, ginger, and coconut aromas. Made with Yamadanishiki milled to a crazy 25% by Master Brewer Matsumoto-san, this sake is really a cut above. It's a signature brew that is made to impress sake drinkers of note. In a word, it's exceptional. Smooth, plump, rich, round, and velvety, this sake drinks with an uplifting buoyancy. There is a stunning umami complexity, but the star of the show is a compelling sweetness that is present, then gone, with a dry finish for all of that flavor. Look for honeydew, vanilla, flan, banana chips, sugarcane juice, sugar apple, ripe papaya, and rice bran flavors that glide through the palate on an elegant and confident flow. A stand up and cheer Ultra Daiginjo that should not be missed! 

WORD:

 

Exceptional

 

WINE:

 Smooth Reds/Fat Whites 

BEER:

 Creamy Belgians 

FOODS:

 

Sushi, sashimi, caviar, foie gras, ankimo, lobster, king crab, and sweet oysters.