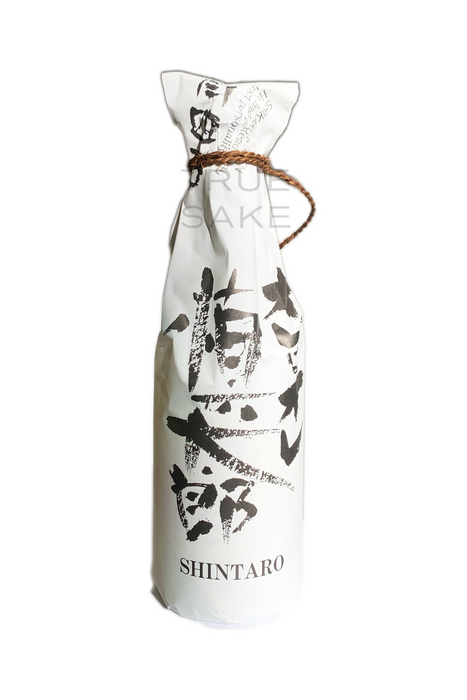 Shintaro Junmai "Imperial Loyalist"
Sold out
Original price
$0.00
-
Original price
$0.00
The nose on this perfect sake to bring to an izakaya has a cool collection of oatmeal, cashew, couscous, wheat, hay, and steamed rice aromas. The notes wrote themselves: "A very slippery and wet/dry sake which is awesome! Dry water. Slick water. Dry slickness. Fun stuff, very drinkable." The strength of this brew rests in its unique dryness and stunning flavor field. Smooth, crisp, clean, dry, and compact there is a very appealing balanced smoothness and crispness that goes down so easily. Look for crisp apples, dried fruit tones, persimmon, kiwi, Asian pear, young peach, spring onion, vegetable salt, cucumber, with a hint of lemon water flavors. If you like it dry then this brew is for you, and if you don't really like dry sake this is a great sake to dry (try) because this dry sake drinks differently and you may really enjoy it. Made in a prefecture known for drinkable dry sake, this beautifully packaged sake should be on your hit list. 
WORD:
Dry 
WINE:
 Dry Reds/Crisp Whites 
BEER:
 Crisp Ales 
FOODS:
 Everything found in an Izakaya type pub from salty and savory to fried, grilled and greasy.