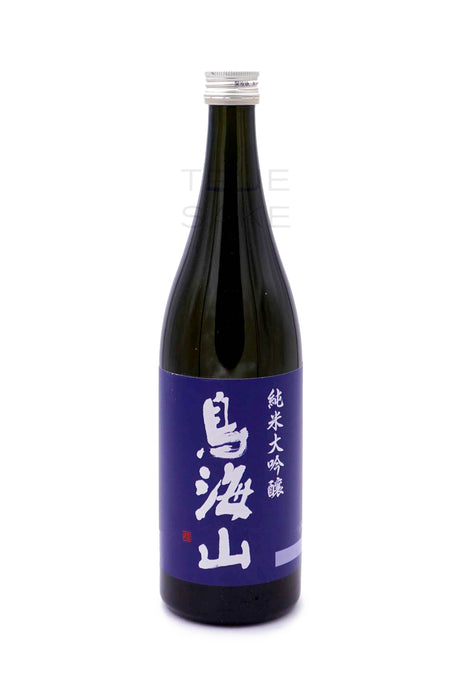 Chokaisan Junmai Daiginjo Muroka Nama Genshu "Chokai Mountain"
Sold out
Original price
$56.00
-
Original price
$56.00
*NOTE: This sake is unpasteurized. We can ship unpasteurized sake, however it is at the customer's discretion. It's best to avoid shipping unpasteurized sake during extremely hot summers or freezing cold winters. When completing a purchase of unpasteurized sake from True Sake, you are giving us the OK to ship unpasteurized sake to you. Feel free to call or email us if you have more questions.
The nose on this first time in US unpasteurized brew is a bright collection of grape, blueberry, mango, pear, peach, and bubblegum aromas. Who said "impact" can't be a two way street? Sure we all know impact on the front sip, but what about an impactful finish? Brewed with Miyamanishiki milled to 50% and using the super soft water from Chokai Mountain this lively sake drinks crisp and fruity. The unpasteurized version is one of the top selling sakes at True Sake. This living version is loaded with flavors such as raspberry, honeydew, blueberry, stone fruits, vanilla, and a mild creaminess. The mysterious and impactful finish is a collection of tart, mineral, herbal, and white pepper flavors that challenge the senses and rewards the drinker. How do they do that? Is it the pink Nadeshiko flower yeast that they use? Is it Tenju brewery technique? Or is it all of the above? As the fluid oxidizes and warms it opens up in a wine glass well and a little vanilla and creaminess emerge in a smooth and fruity conclusion. WORD: Bright WINE: Crisp Fruity Reds/Flinty Whites BEER: Crisp Ales FOODS: Oysters, shellfish, sushi, sashimi, grilled chicken and fish, veggies, and Champagne fare.