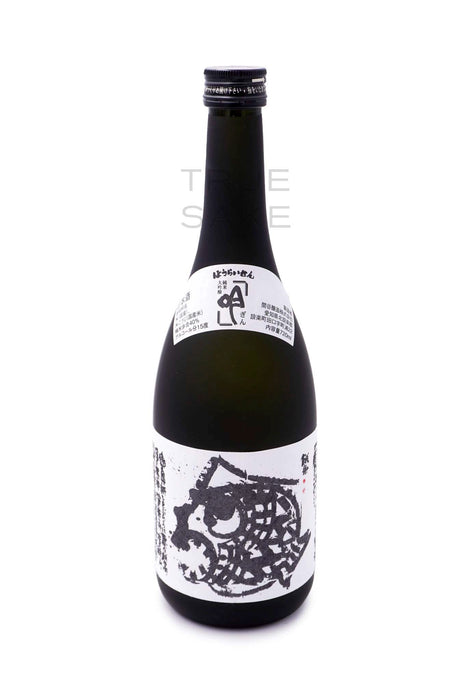 Houraisen Gin Junmai Daiginjo "Angry Fish"
Sold out
Original price
$144.00
-
Original price
$144.00
The nose on this perfectly packaged sake is a sneaky collection of cream, rice pudding, grape, marshmallow, white pepper, and raisin aromas. Oh boy do we love the Angry Fish. A sake that is as complex as rice and water can get, and as enjoyable and even-balanced as Junmai Daiginjo should be. Smooth, round, and creamy this brew has a lightness in body that is striking given the richness. How do they do that? Not too fruity, not too rich sweet but gloriously ricey with loads of umami and complexity. As the fluid temperature changes, the flavors swim to the surface with hints of oatmeal, pear compote, peach, nougat, mineral, pickled veggies, and a very faint vein of sweetness that is both sneaky and magical. This sake is a story that should be read page by page, because the ending will surprise you!
WORD:
Complex
WINE:
Rich Reds/Beefy Whites
BEER:
Creamy Belgians
FOODS:
Rich pastas, grilled veggies, shellfish, meats, game, and stews.