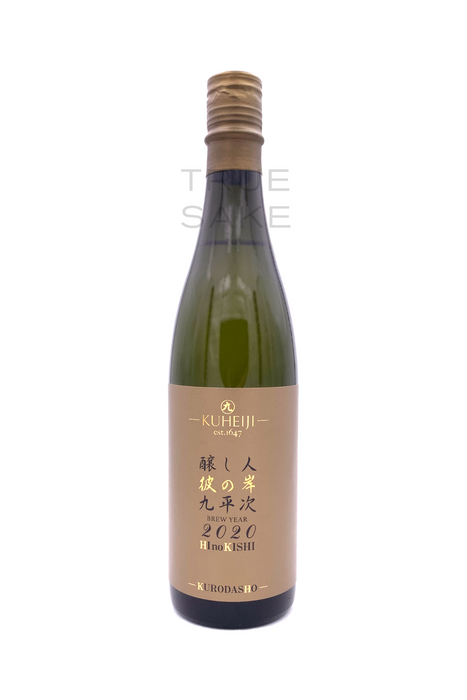 Kamoshibito Kuheiji Junmai Daiginjo "Hi no Kishi"
Sold out
Original price
$430.00
-
Original price
$430.00
The nose on this supreme offering is a dazzling collection of lime, grape, granny smith, kiwi, bamboo, honeydew, marshmallow, mint, and orange blossom aromas. It's not often that a brewery throws out a sake and says this "is our best." And yet that is exactly what this sake represents from a brewery that is highly dedicated to their own domain grown rice. In fact they narrowed down their best rice paddy that grows Yamadanishiki, and then took only the best part of this one area to make their best efforts. It's as close to tasting terroir in sake that you can get. Crisp, light, soft, elegant, silky with a clean finish this sake develops within each sip. Look for melon, tangerine, crisp apple, white strawberry, young pear, lychee, pineapple, and whispers of umami in the finish. There is a tannin-like dryness and hanging shibumi that speaks to wine drinkers who like an elevated acidity play. Hi No Kishi begs for a white wine glass.
WORD:
Terroir
WINE:
Complex Reds/Acidic whites
BEER:
Crisp Ales
FOODS:
Sushi, sashimi, Champagne fare, shellfish, pates, and caviar.