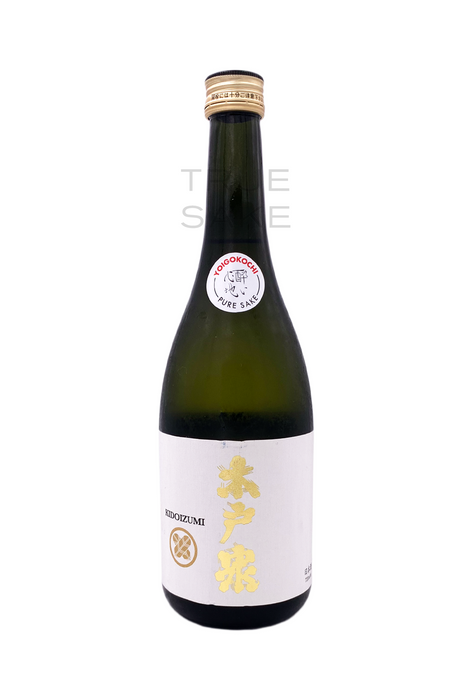 Kidoizumi Junmai Ginjo Yamahai Muroka Nama Genshu "Yamadanishiki"
Sold out
Original price
$53.00
-
Original price
$53.00
*NOTE: This sake is unpasteurized. We can ship unpasteurized sake, however it is at the customer's discretion. It's best to avoid shipping unpasteurized sake during extremely hot summers or freezing cold winters. When completing a purchase of unpasteurized sake from True Sake, you are giving us the OK to ship unpasteurized sake to you. Feel free to call or email us if you have more questions.
From the importer: Zev Rovine Selections:
This sake is made from organic Yamadanishiki rice grown in Saitama Prefecture, an unusual location for this [rice varietal]. The taste is multi-layered, combining acidity and sweetness against an earth background. Yamahai slow-brew, unpasteurized, unfiltered, undiluted.
Kidoizumi Shuzo is a 100% pure sake brewery with the longest experience of [aging] sake in Japan. It also stands out for the unique "hot yamahai" brewing method, which results in full-bodied sake with rich and complex layers of sweetness and vibrant acidity.