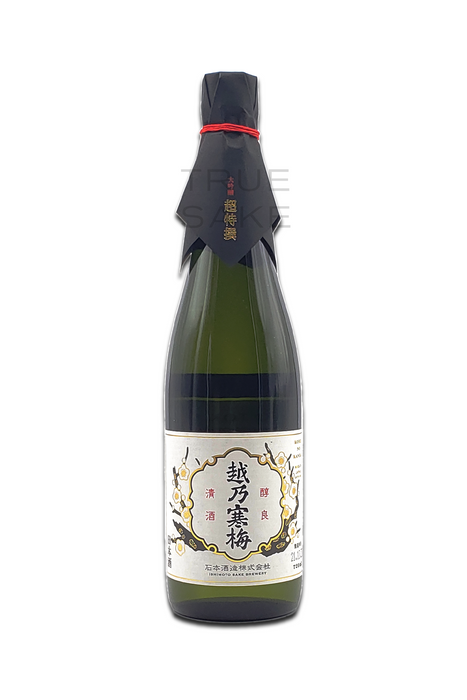 Koshi No Kanbai Chotokusen Daiginjo "Pinnacle of Perfection"
Sold out
Original price
$0.00
-
Original price
$0.00
The nose on this world class Daiginjo is a mild collection of plum, citrus, pear, apple, oatmeal, raisin, and peach aromas. Quite frankly, this is a legendary work of art sake that highlights how exceptional sake is brewed, and tastes regal, as if you were sipping a life's effort. It's the pinnacle of sake making. Smooth, silky, soft, with a dry finish, this brew slips across the palate like a princess at the ball. There is an excellent water play that is slippery but with body, and a touch of alcohol that speaks to older Japanese sake drinkers and judges. Look for powdered sugar, cooked apples, pastry, confectionary vanilla, raisin cookie, rock candy, and a touch of mint flavors that are subtly sweet, but drink more rich than sweet. It's newly repackaged with a larger bottle size and new label. When warmed, it brings forth richness for the daring. A competition-style sake that always wins golds in your mouth.
WORD:
Performance
WINE:
Rich Reds/Vanilla Whites
BEER:
Belgian Ales
FOODS:
Sashimi, sushi, high-end beef, carpaccio, olive oil dishes, shellfish, lobster, caviar, and it's own meal in a glass.