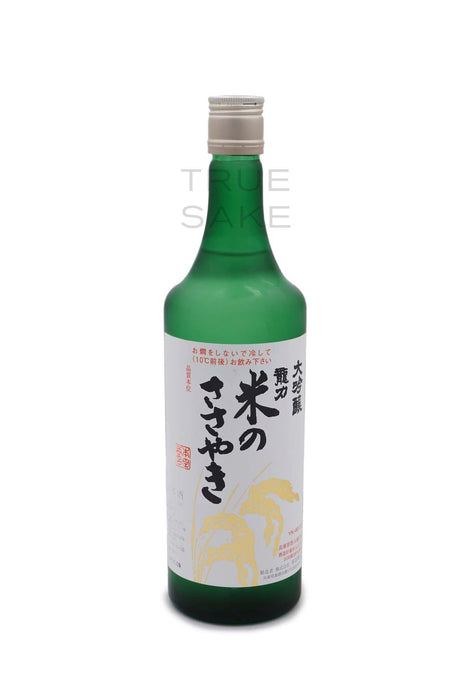 Tatsuriki Kome no Sasayaki Daiginjo "Whisper Of Rice"
Sold out
Original price
$84.00
-
Original price
$84.00
The nose on this sake from a brewery that is famed for using the best brewing rice in Japan is a gathering of pear, melon, sweet rice, and mango aromas. This sake drinks as cool as it looks, and of course, the label has a rice stalk that announces the amazing Yamadanishiki brewing rice within. Round, smooth, and tropical. This brew drinks fleshy and fun, and is dramatically tasty! Guess that has something to do with the prized brewing rice that they grow. There are elevator floors of flavors, strawberry here, mango there, and white grape up there. And talk about elegant, not only does the sake drink charmed but the long neck of the bottle makes for a very sweet pouring sound that is pure elegance. Velvety, balanced, and very approachable. This is a perfect gifting sake that can't miss!
WORD:
Tropical
WINE:
Fruity reds/bright whites
BEER:
Fruity ales
FOODS:
Steamed and grilled everything.