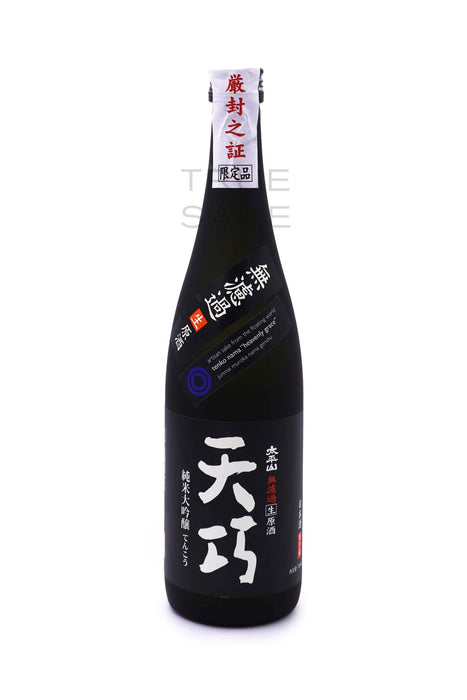 Tenko 40 Muroka Nama Genshu "Heavenly Grace"
Original price
$77.00
-
Original price
$77.00
*NOTE: This sake is unpasteurized. We can ship unpasteurized sake, however it is at the customer's discretion. It's best to avoid shipping unpasteurized sake during extremely hot summers or freezing cold winters. When completing a purchase of unpasteurized sake from True Sake, you are giving us the OK to ship unpasteurized sake to you. Feel free to call or email us if you have more questions.
The nose on this unpasteurized perennial Gold Medal winning brew is a lovely collection of green apple, melon, pear, orange blossom, papaya, lemon, kiwi, and snowmelt aromas. First and foremost who said all Namazake has to be big, brash, and edgy? Why can't it be elegant, juicy, with a special feeling body? This is a weighty brew that drinks rich and very expressive. But the magic rests in the juicy quality of this sake. It's body juicy, elegant juicy, and umami juicy. And how cool is that? Look for juicy flavors of papaya, mango, sweet peas, tangerine sorbet, marmalade, banana, white grape, and dragon fruit that drinks like a liquid smile. Somewhere hidden in that fluid is a 17% abv that makes this full-bodied brew drink velvety and elegant. WORD: Elegant Juicy WINE: Complex reds/Silky Whites BEER: Fruity Ales FOODS: Sushi, sashimi, shellfish, premium meats, pasta, smoked seasonal fare.