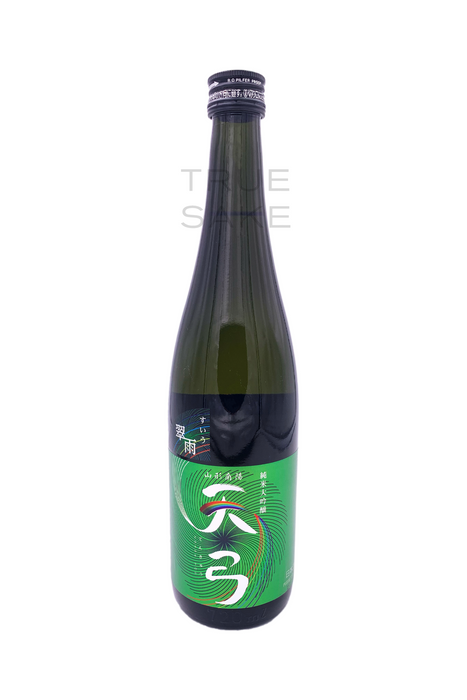 Tenkyu Suiu Daiginjo Dewasansan "Green Rain"
Original price
$47.00
-
Original price
$47.00
From the importer Floating World:
Azuma no Fumoto Brewery is located at the foot of the sacred Ise Kumano Taisha Shrine in Tohoku, in the city of Nanyo, Yamagata Prefecture. Since, 1896, the brewery has been committed to using only local rice and water to encourage young people's interest in sake.
This new brand "Tenkyu" was developed with students from Tohoku University of Art and Design. "Tenkyu" translates as "rainbow" and is also a pun since "tenkyu" is pronounced like "thank you"- in appreciation for sake drinkers loving their new brand of modern sake. Suiu "Green Rain" is a Daiginjo sake that is additionally finished with malolactic fermentation that converts the malic acid present in the sake into lactic acid. A totally new technique developed in Yamagata. It creates a mellow, juicy and fruity, sour and sweet sake with beautiful balance.