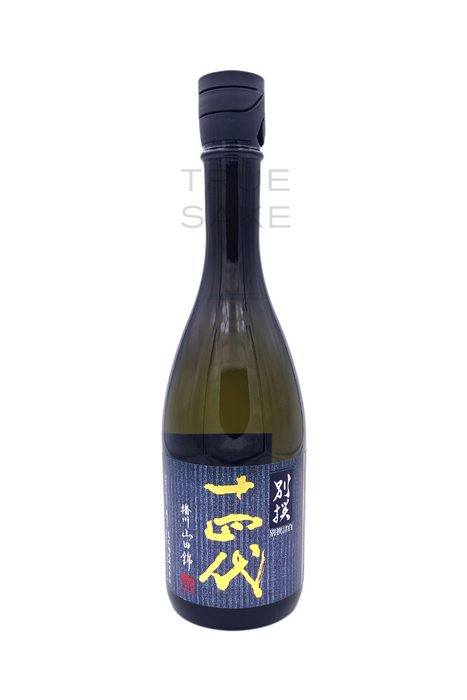 Juyondai Junmai Daiginjo "Bessen"
Sold out
Original price
$750.00
-
Original price
$750.00
🚨 Juyondai Is Here! - Raffle Entry Rules and Drop Date 🚨
Here's the deal. We only got 6 bottles in. They're new, and bottled in June 2023. We've had some good success with our Jikon raffles in the past, so we're gonna do a raffle for Juyondai. We feel this is the most fair way to attempt to sell such a unicorn sake. This time around though, we're going to open this up to in-store and online customers. No foul play or shenanigans though, or you'll be banned from this contest and all future contests. No fake names, no burner email accounts, no husbands-cousins-fathers-coworkers-neighbor entering the raffle on your behalf. No tricks!
The rules!
Raffle date: Saturday September 16 from 11am to 7pm Pacific Standard Time.
Entries are taken in person or online.
To sign up online, all you need to do is purchase a free raffle ticket.
Must have or make a customer profile with True Sake.
Must subscribe to the True Sake newsletter.
Only one (1) bottle, one (1) raffle per person per household.
You will be notified within the following week if you have been selected.
If you are chosen, and after being notified, you have 24 hours to respond and purchase the bottle. If we do not hear back in 24 hours, your entry will be dropped and a new entry will be chosen at random.
Name on the government issued ID, credit card used, person picking up must all match and it has to be you. NO FAMILY OR FRIENDS OR COLLEAGUES PICKING UP ON YOUR BEHALF. You have 30 days to pick up after purchasing. If bottle(s) are not picked up within 30 days, another person will be chosen at random. NO EXCEPTIONS.
If purchasing online, billing and shipping address must match. NO EXCEPTIONS.
Any foul play detected will lose the chance to purchase bottle(s) in the raffle, which includes immediate refunds if the bottle(s) were already purchased, and being disqualified from all future raffles and lotteries.
Rules are subject to change without notice and we hold the right to determine if foul play was made.
Raffle Entry Date: Saturday September 16 from 11am to 7pm Pacific Standard Time.

Read rules first before entering!