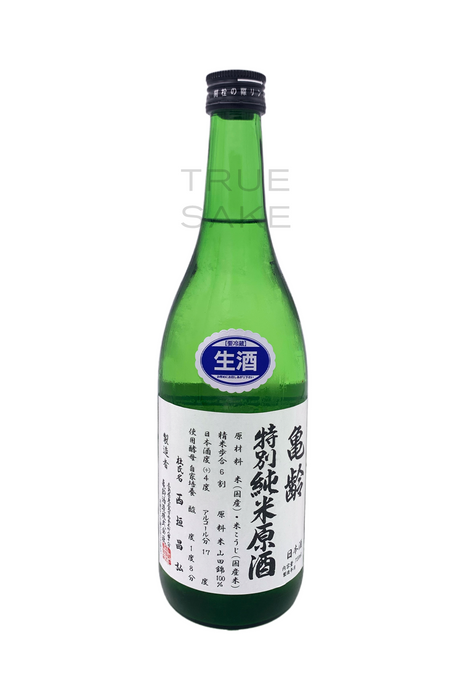 Kirei Tokubetsu Junmai Muroka Nama Genshu
Original price
$31.00
-
Original price
$31.00
Review from Beau Timken coming soon!
From the importer Fifth Taste:
Tokubetsu Junmai is brewed with local Yamadanishiki rice which produces a sake that is tart with a touch of sweetness and a complex, savory finish.
Best Served: Room temperature or gently warmed.
Food Pairing: Roast duck, tandoori chicken, & seafood gumbo.
Rice: Yamadanishiki (60%)

Yeast: Kirei #9

Alcohol: 17%  
About the brewery, Kirei Shuzo:
The town of Saijo, about 30 minutes from Hiroshima City, is a legendary place for sake lovers. Within a short walking distance of the train station are ten sake breweries, many of which are open and welcoming to the public. A stroll through Saijo is a must for any sake enthusiast. Each of the breweries tries to achieve their own unique style and Kirei Shuzo makes fascinating brews with unparalleled complexity. The current Toji, Masahiro Nishigaki is one of the most skilled brewers in all of Japan. He makes his Koji for 72 hours, a full day longer than industry standards. This strong, intense koji, coupled with a long and slow brewing process yields sakes that are like no other.