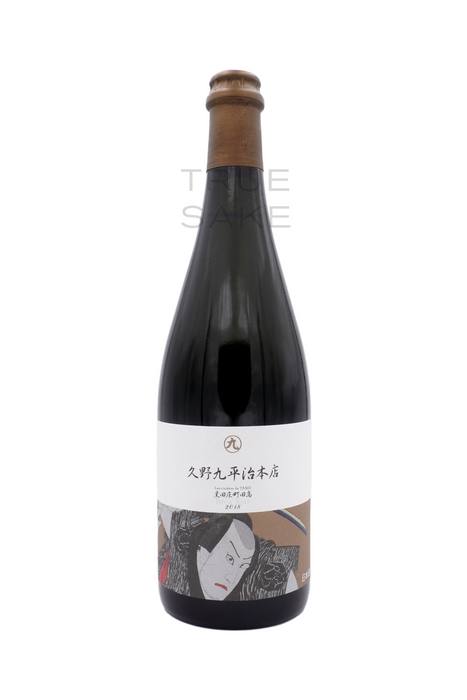 Kuheiji Kuno Honten "Kurodasho Tako"
Original price
$135.00
-
Original price
$135.00
The nose on this exquisite aged sake is a unique collection of young fruit tones, peach, white pepper, lemon, rock candy, cucumber, mineral, and steamed rice aromas. Are you ready for the new frontiers of sake making? Are you ready to explore a sake made by sake brewers who play chess and not checkers? A 750ml bottle with a cork; all that's missing is the sulfites, which this does not have, and you'd swear this sake is almost wine-like? But is it? Full, rich, and zesty this brew drinks bright with a vivid crisp acidity that has body but also a nice tingle. There is weight to the fluid that is elevated with an acidity that walks through the palate, a nice umami play, and complexity that appeals to big white wine drinkers. Look for Muscat grape, pear, young peach, lychee, citrus, plum, mineral, and steamed rice flavors that drink fresh, controlled, and wine-like. This brew is for sake drinkers who know the realm of wine and want to taste the similarities in a complex and unique, one-of-a-kind way that shows the frontiers of sake making and how rice and water can go further.
WORD:
Crossover
WINE:
Complex Reds/Large Whites
BEER:
Crisp ales
FOODS:
Wine fare.