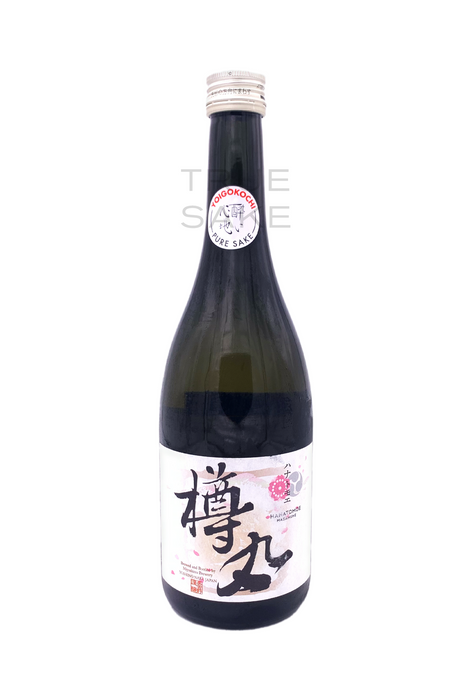 Miyoshino Yamahai Muroka Nama Genshu Taruzake "Hanatomoe Tarumaru"
Sold out
Original price
$44.00
-
Original price
$44.00
*NOTE: This sake is unpasteurized. We can ship unpasteurized sake, however it is at the customer's discretion. It's best to avoid shipping unpasteurized sake during extremely hot summers or freezing cold winters. When completing a purchase of unpasteurized sake from True Sake, you are giving us the OK to ship unpasteurized sake to you. Feel free to call or email us if you have more questions.
From the importer Zev Rovine Selections:
Tarumaru is a lean and dry taruzake - a finished sake that was kept for a week in a new cask of cedar, and thus infused with the fresh aroma of the wood. Just open the bottle and you will feel like you are inside the barrel.
Miyoshino Jozo is one of Japan's most innovative breweries. Their aim is to support the local agriculture and express the local environment (100% natural yeast). Especially the Hanatomoe series of this pure sake brewery presents a unique combination of umami-driven acidity and freshness.