"Ask Beau" – "What's the most difficult thing about selling sake?"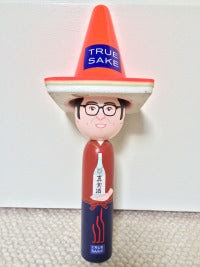 I was recently asked this question as I was being interviewed by a Japanese graduate student doing a thesis on the sake industry in the US and Japan. The question was a good one and it made me think about all of the difficulties (there haven't been many) over the years. I started ticking off things in my mind and it was more like processing what were the positives of selling sake for over a decade.
The customers are not difficult. The importers are not difficult. The brewers are not difficult. Events were not difficult. The education process was not difficult. Hmmmmm? What the heck was difficult? Other than it taking a year and half to open the store because all of the crazy and insane rules and regulations – wait a second! We have a winner here I think. Rules and regulations stink! That's it! The pathetic rules and regulations in America is what stinks the most about selling sake in the US.
Let me explain. If my store were in Australia I could import my own sakes and distribute them as well as sell retail. If my store were in Japan I would follow the model of other sake stores and I would be in charge of selling sakes to all the local restaurants, which would be a very good thing. But Nooooooooooooooo! (Said like Steve Martin) Because of our wonderful 3-tier system restaurants and retail stores must buy from the same distributors, which is bunk! And wait a second there's more! Why in God's name can I not sell sake to all the other 49 states? Why the heck not? We have a free market economy right? Hell no we don't! It's the rules and regulations that keep me from getting good sakes to all Americans. Why? Hey man! That's the rules and regulations.
So I would answer this question by saying the very nature of business in the sake industry is stacked against doing business. That sucks! Who is "protecting" whom? Why do customers all over America say "Hey Beau why can't you ship us sake any time and any place?" It's the rules and regulations man! And that has been the most "difficult thing about selling sake in the US."