Sake Archives – KJ Mines The Archives For "Amazing" Articles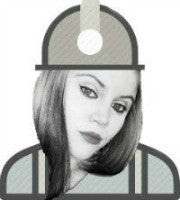 Hello Sake Lovers!
Since Junmai are on the mind, I scoured the depths of 14 years of True Sake articles to discover three exciting articles. The first that perked my interest was a far-gone nigori tasting at an old local eatery, featuring a few flavorful Junmai nigori sake!
Summer of the "Night of the Nigori" Tasting at Zoya (May 2006)
Another fascinating article that caught my eye was a write-up about a young Mark Bright (of 3-star Saison fame) and his interest in sake. Specifically, his enthusiasm for an amazing Junmai by Ichishima called "Karen Coy."
Sake Spotlight - Mark Bright (Sept. 2006)
My love of all things tasty does not end at sake; it actually extends far into the realm of that milky, dense stuff... you know, that aged goodness we all call cheese! Here is a meshing of two of the best worlds in the known Universe. Also, keep an eye on these three awesome Junmai: Jokigen, Nishinoseki & Tengumai Yamahai:
Sake Pairings - "Tease Your Cheese" Pairing Cheese & Sakes! (Dec. 2009)
Thank you for enjoying the archives with me. Until next time! Mata ne!