Sake Archives – KJ Mines The Archives For "Amazing" Articles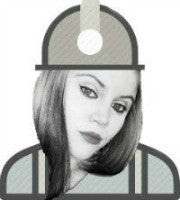 Thanksgiving is by far my favorite holiday! It's just far enough away from Christmas to get us all warm and fuzzy inside! As you anticipate the upcoming festivities, please read some of these awesome turkey-themed articles!
Let's look back to the first time Beau challenged your holiday beverage choices:
"Thanksgiving Challenge - Sake and Turkey? - (November 2006)
I was very excited to read this Hiyaoroshi article from 10 years ago. One of my favorite breweries Tsukinokatsura from Kyoto used to make a fall draft sake with aromas of nougat, melon and caramel! New Store Arrivals -Hiyaoroshi - Fall Draft Sakes '08 - (November 2008)
Did you know that a wild turkey is also known as Meleagris Gallopavo? Whoa! How about the fact that freshly fermented sake is actually a golden yellow color? Find out everything and more about nihonshu and Tom Turkey in this quirky article: True Turkey - Ten Fowl Sake Facts & Brews to Choose - (November 2010)
Don't forget the time Beau's daughter Riley revealed her secret recipe for our special Thanksgiving bird. Meanwhile, enjoy this comedic piece on turkey basting written by our founder (aka future award-winning playwright): Sake Eats - Chef Riley's True Sake Turkey Recipe - (November 2016)
I wish you all a great holiday! Be sure to enjoy turkey day to the fullest and watch 'A Charlie Brown Thanksgiving' after dinner while sipping on some gorgeous koshu!