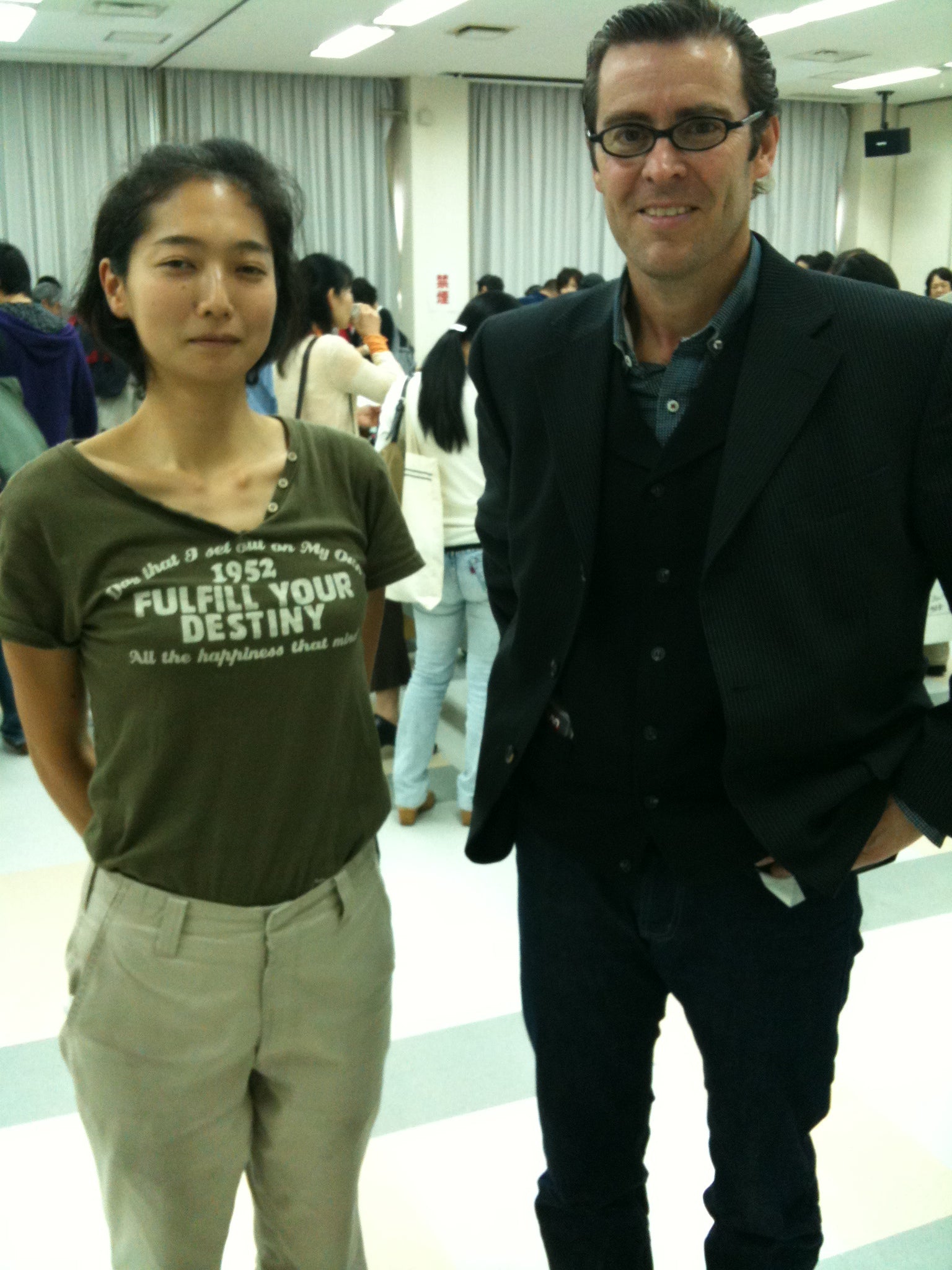 Sake Friends – Shoutoku "Foot Kimoto" Past and Present
One of the best things about being in the sake industry is that with time things that you thought would never happen … happened. Ten years ago when I was in Kyoto for a big Sake Samurai sake tasting I heard a really cool woman, who was the toji (head brewer) at a brewery that I had never of before. As I tasted 1,090 sake that were displayed by price point, which was very cool, we spoke about her kura and the sake that she had submitted to the competition.
Hisato Kimura explained to me the concept of foot-made Kimoto sake. Huh? As she was speaking I was imagining wine makers stamping on grapes in large vats. I immediately asked if she made this special Kimoto-style sake in bare feet. She laughed and said No! Then she said that would be gross. I liked her immediately. So as I tasted her wonderful sake she told me about the special boots that she and her fellow kurabito wear as they stomped and walked and stomped the rice trying to increase lactic acid for better fermentation. She didn't have a video with her, but I remembered her acting out the technique right there in the middle of the tasting. Again, I liked her immediately.
The sake itself was very rich and very bold. It was a massive Kimoto that drank more like a big Yamahai, and the color was very dark and inviting. I loved it. So it was only natural that I asked, when will you export to the US? "We have no plans to export yet," she sadly stated. Bummer! We said our goodbyes and promised to stay in touch. After the tasting, since I was one of the honored guests the organizers asked me which sake of all the 1090 would I like to take home with me? You guessed it. I took home the Shoutoku Kimoto made by my new friend's feet, sort of!
For the next few years, I kept track of the brewery, especially my "Boot Kimoto." And I was pleased to learn that the brewery did start to export, but sadly to Europe and not the US. (At least when I went to London for the IWC I could buy bottles to bring back to San Francisco, which I did countless times.) Then three years ago I decided to bring my two wonderful daughters to Japan for their first trip to this glorious country. I promised them that I would avoid doing "sake things" and focus on doing fun things that two teenagers would like to do. But, they said, "No way, we want to go see a brewery!" Yes! Obviously my heart swelled with pride, and since I knew we would be in Kyoto, I naturally thought about Hisato and Shoutoku Shuzu in Fushimi.
When we visited Japan it was in the summer, so the brewery was actually not making product. They weren't brewing at that time. But Hisato and the wonderful family at Shoutoku took us in for a tour and a tasting. This meant the world to me, as the girls toured the brewery and actually saw the famous foot-Kimoto boots. It was pretty cool! Then we went to the lab and tasted their line-up, including some nama versions of brews that I had never tasted before. Bottom line it was a great visit, and it was one that my daughters will never forget. Me too!
Fast-forward three years. And as time works in mysterious ways, I received the following email from Hisato last week: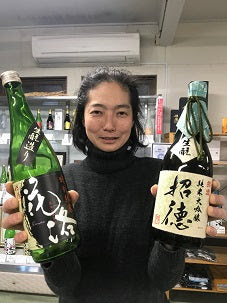 Dear Beau san

Good day,
I am Hisato in SHOTOKU.
Today I have good news.
Our label and bottle of KARAKU KIMOTO(Tokubetsu-junmai ) and Junmai-daiginjo 
KIMOTO were approved by FDA.
You can get our KIMOTO through Mutual Trading.
We will start to ship two kind of KIMOTO to Texas through LA MTC in May.


I want you to be the first to know.

Thank you.

Best Regards,
Hisato Kimura
Shoutoku Shuzo Co., Ltd
http://www.shoutoku.co.jp
How cool is that?
And I love that she sent a picture of herself with her very proud products! I look forward to getting her brews into our inventory at True Sake as soon as possible. I can't wait!