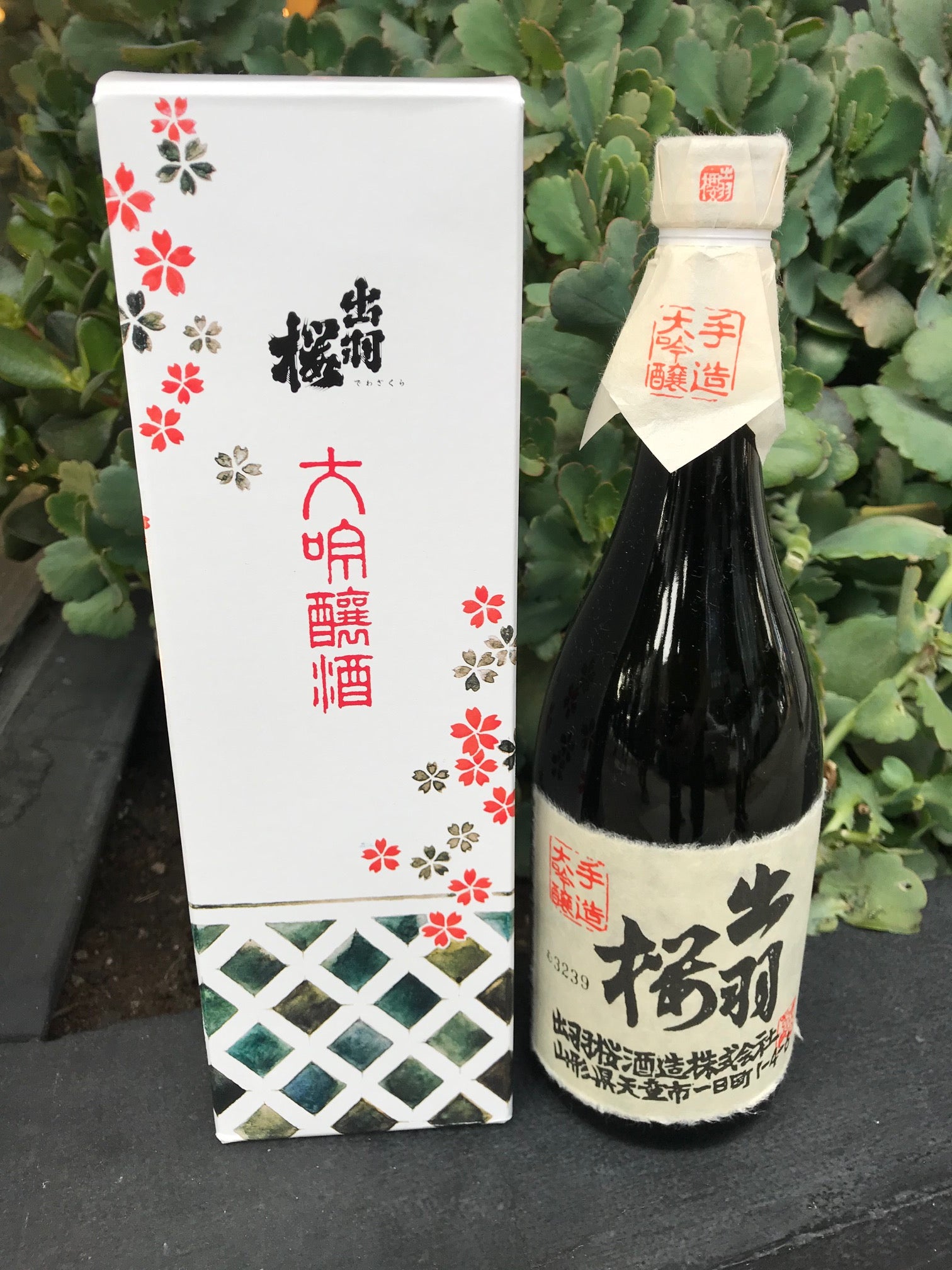 Top 10 List – Ten Perfect Cherry Blossom Viewing Sakes
Watching flowers blossom in the spring is a thing in Japan. In fact it's a big thing! Hanami is the act of appreciating spring blossoms, and we have selected ten perfect sakes for you to choose from when you decide to view some blossoms. Hanami refers specifically to cherry blossoms and for two to three weeks in Japan poets, lovers, and just ordinary folk make an effort to watch this lovely event that symbolizes the end of winter and the beginning of spring. So take a look around your neighborhood, and if you notice some blossoms appearing then grab a bottle of sake, a blanket, a pen and some paper and get busy being the poet that lives inside you.

10) Dewazakura "Mountain Cherry" - This Daiginjo was made for the cherry blossom experience! Fun, fruity, and smooth it is the perfect sake to open as the petals fall.

9) Kizakura "Yellow Cherry Blossom" - There is nothing like a Nigori or cloudy sake to take with you on your cherry blossom adventure. This brew speaks to all types as it is not very sweet, but rather creamy and dry.

8) Awashizuku Sparkling- For those who have a sparkling heart and a fondness for sparkling sake this brew is bright, bubbly, and fun. It makes cherry blossom viewing sparkle.

7) Dewatsuru "Sakura Emaki" - The art of Hanami has been around since ancient times, so why not try an ancient red rice varietal that makes a perfect rose-colored sake. It's unique and very tasty.
6) Shirataki Jozen Jukusei "Pink" - Nothing says beautiful like this pink beveled bottle. It's perfect for a cherry blossom viewing or a simple at home staring fest.
5) Rokkasen Godanjikomi- The problem with cherry blossom viewing in the spring is that it might still be very cold! Problem solved with this amazing warming sake that tastes like warm cherry pie.

4) Amabuki Strawberry - Strawberries are closely related to cherries we think. So this unpasteurized brew that is made with a strawberry yeast not only looks perfect, but also tastes perfect out under the cherry trees.
3) Narutotai Namachozo- This small single pasteurized sake is perfect for Hanami, because it comes with its own cup! So grab a pen, some paper, and this perfectly packaged sake and get viewing.
2) Makiri Extra Dry - So hopefully the weather will be dry when you go watching the cherry blossom. And if it's not then take this very dry Nama sake that is clean, crisp, and yes very dry!

1) Dewazakura Oka "Cherry Bouquet" - Nothing, and I mean nothing says cherry blossom like Oka! This is it. This brew is actually liquid Hanami in a bottle. If you can't go see the cherry blossom then let them come to you!