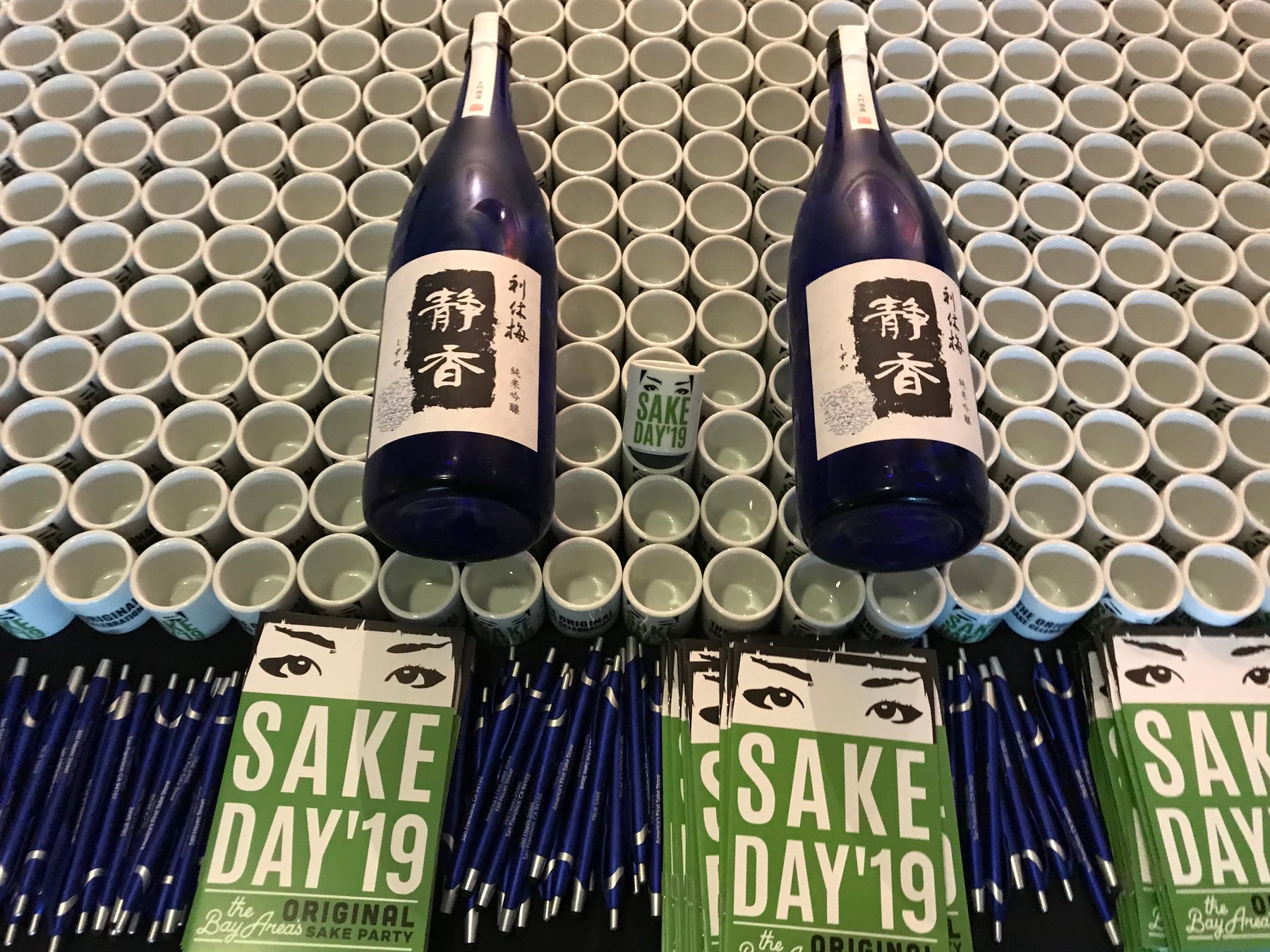 True Friends – Getting Daimon Shuzo Back In The Store
There is nothing better than friends in this great big cruel world – right? And when your friend happens to be one of the coolest guys in the entire sake landscape it makes it even cooler to get his product back under our roof and available to our amazing customers. 
Yazutaka Daimon is very well known by our True Sake Newsletter readers, because he has been a large contributor to the history of True Sake and all sake. Daimon has been a very pivotal person in the westernization of sake. His Daimon Shuzo brewery in Osaka has been the home to many sake evangelists who have traveled the world spreading the word and sake gospel. 
Several famous toji including Yokomichi-san and Philip Harper developed their chops at Daimon Shuzo, and John Gaunter used the brewery extensively to teach many of his educational programs over the years. Daimon and I Co-Founded the Mukune International Sake Brewing Program at his kura that invited guests from all over the world to stay and make sake at the brewery. This program was truly ahead of its time.
One of my favorite sake of all time was a Junmai Ginjo called Mukune "Root of Innocence" made with Yamadanishiki milled to 55%, Yeast No. 9,  SMV: +2, and Acidity 1.8.  We sold a ton of this brew. I drank a ton of this brew. I said it had an Osaka silkiness that was ricey and lush. It just felt great in the palate. But like life itself, things change. Daimon shifted directions with his brewery, and then times got tough for this small but powerful home to Osaka sake. 
Daimon took on a partner recently and Daimon Shuzo pivoted in a new direction with new branding and new expressions of Osaka sake. We don't have a lot of Osaka sake exported to the US – and currently we only carry Akishika. So it is great news to say that Daimon Shuzo is back in True Sake and part of our collection of amazing brews. The world feels balanced again. 
But wait! Didn't we just taste Daimon sake as the Welcome Sake at SAKE DAY 2019? Yes you did. You are correct. Yasutaka and his team came to SAKE DAY to introduce their new line, which they poured to the sake delight of those lucky enough to attend SAKE DAY'19. They always graciously supplied all of the Welcome Sake, which was their Junmai Ginjo named Shizuka. And this is the sake that we are now welcoming into the store albeit with a new label. 
Daimon "Shizuka" is a Junmai Ginjo made with Hyogo Yamadanishiki and is a purebred Osaka food centric brew that goes well with so many traditional Japanese comfort foods. When you think of ramen, okonomiyaki, takoyaki, and even tacos, think of Shizuka. 
Welcome home Daimon-san! 
From Osaka Prefecture. Junmai Ginjo. SMV: +3 Acidity: 1.7
The nose on this super, food friendly brew, is a mild collection of cocoa, steamed rice, cotton, caramel, toast and butterscotch aromas. Welcome home Daimon Shuzo with your Shizuka that was the "Welcome Sake" at SAKE DAY 2019. It's such a good feeling to get another Osaka sake back in the store. Osaka is known for food, and this brew is wonderful to pair with Japanese and American comfort foods like ramen, okonomiyaki, takoyaki, and even tacos from south of the border. Dry, clean, smooth, this ricey brew made with Yamadanishiki from Hyogo drinks great chilled and at room temperature. As the fluid warms, look for dried apple, toast, crackers, wheat, and a hint of cocoa flavors. There is a lot of umami in this brew that gets richer as it warms. WORD: Osaka WINE: Rich Reds/Dry Whites BEER: Dry Ales FOODS: comfort foods from all over the globe.