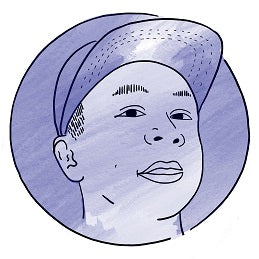 Chris' Sake Corner – 4 Day Trip to Japan
Greetings Sake Fans and Connoisseurs,
Chris here, back again with another column for the newsletter. Listen, I'll just cut right to the chase... 
I went to Japan! This was my first post-Covid trip to Japan, and also the first time I traveled alone to Japan for work. I was humbled and honored to travel with Jetro Niigata and Jetro Gunma to check out some sake breweries, as well as a craftsman/artisan Yoshizawa Wood & Lacquer Works, a local sake shop Harukawa Liquor Store and a daruma maker Imai Daruma NAYA. I was out in the field for 3 and a half days. Ten breweries, thirteen stops total. This was not my first time in Niigata, but this was my first time in Gunma, and I totally fell in love with it.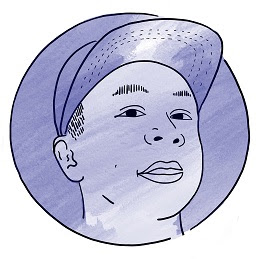 I met all different kinds of brewers, presidents, kurabito, makers, etc. in Niigata and Gunma. 
Shiokawa Brewery
 

and 
Ootone Shuzo
 keep it creative, DIY, and old-school, which I respect and admire. 
Tsuchida Sake Brewery
 

and 
Imayo Tsukasa
 

embrace modern technology, but also pay homage to the past and honor sake tradition as well. A whopping 90 percent of the sake made at both 
Sasaiwai Brewery
 

and 
Uonuma Shuzo
 stays in Niigata, which made me even more appreciative that I got to try their brews. 
Yoshikawa Toji no Sato
 is very proud to represent the Yoshikawa ward in Joetsu, which was a huge breeding ground for aspiring Echigo Toji Guild. 
Hasegawa Shuzo
 is a true family business led by a mother and her daughters, and adding their own spin on Niigata-style sake. 
Fukugao Sake Brewery
 are making all sake styles really well, including barrel-aging sake with great success, and making sake for All Japan Pro Wrestling's 
Giant Baba
 (whoa wait what?). 
Nagai Sake Brewery
 are making sake to pair well with world cuisines (tacos and sake pairing yes please), while also looking to improve and perfect both the sparkling sake game and the aged sake game too. 
There was no way I could cram a road report of my entire Japan trip into a tiny little section of America's Favorite Sake Newsletter. But, I will have a more in-depth road report from my trip on the blog on the True Sake website. Some of you may have already seen me sprinkle in some photos on Instagram Stories... 
A huge thank you to Jetro San Francisco, Jetro Niigata, and Jetro Gunma for all their support. Also, a huge thank you to True Sake colleagues Mei and Chad for watching the shop while I was gone!

Till next time, 
Chris
Missing Japan already