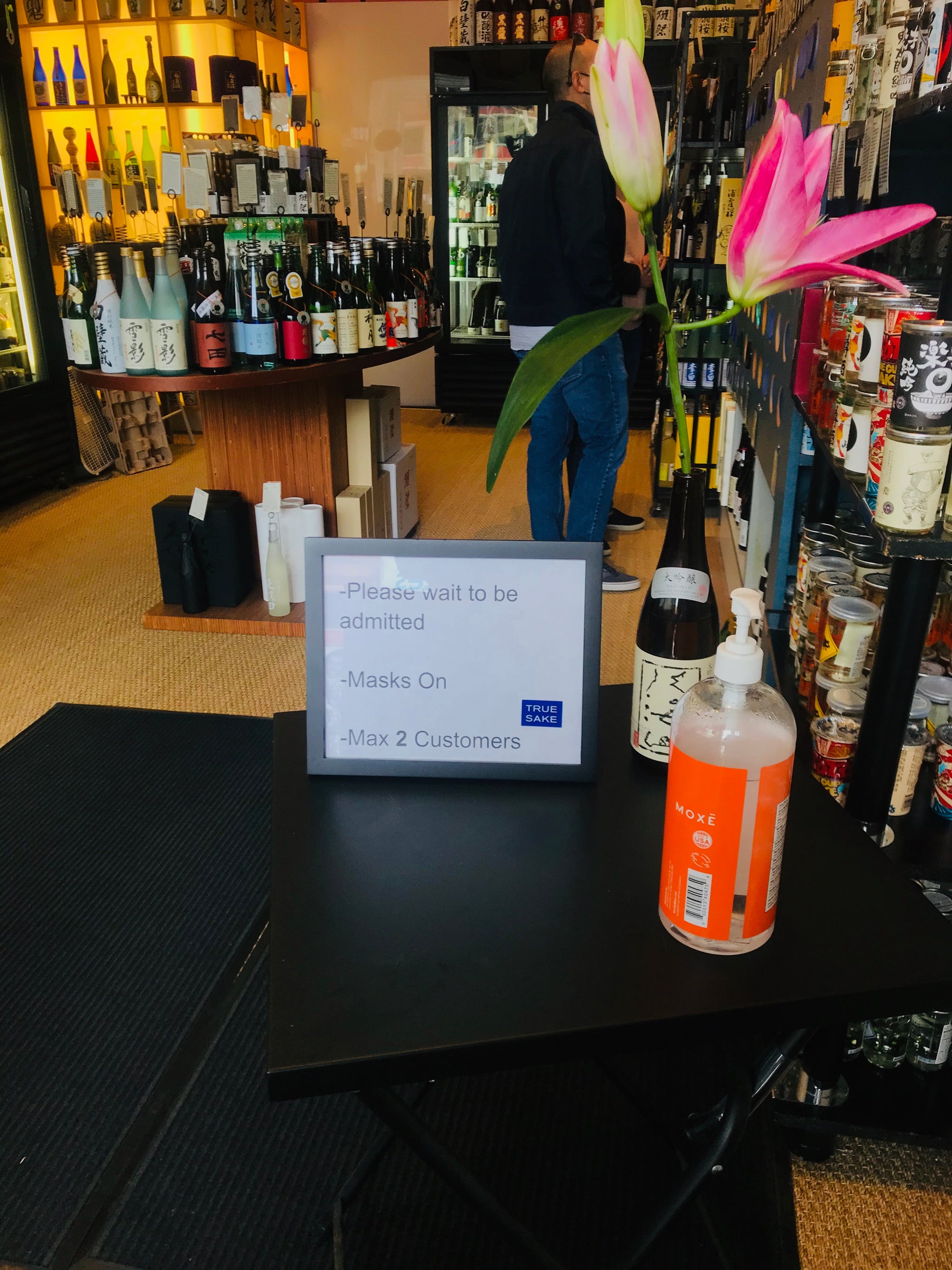 True Store – Slowly Welcoming You Back Into True Sake
Heck Yah! It's been so nice to actually see customers in the store again. We have missed you and the wonderful interaction known as hand-selling sake. It's what we do, and it's been weird not doing it with you for the past year. 
On Friday May 21st we opened the doors to in-store shopping on Friday and Saturdays. And now we will be adding Thursdays starting on June 17th. 
New Walk-In hours(starting on June 17th):
Thursdays 12:00pm-5:00pm
Fridays - Saturdays 11:00am-7:00pm
So, why not open up all days? That's a good question, and the answer is simply about the size of our humble little store. We take a lot of deliveries in the beginning of the week, and it makes things difficult to navigate shipping, deliveries, and hand selling all in a cramped space. In a word, we are perfectionists and we don't want your shopping experience to be a distraction.  Our goal is to 100% focus on you. 
That said, we are looking at ways to recreate our delivery schedules (remember we are at the whim of the distributors and their schedules) and hopefully we will be adding more days soon. 
Thank you for your patience and it's damn good to see you again.