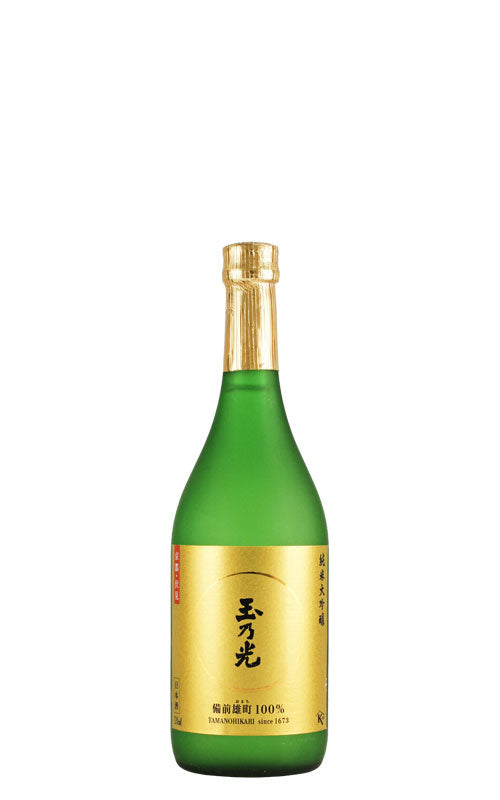 Tamanohikari Junmai Daiginjo Omachi
From Kyoto Prefecture,
Junmai Daiginjo
SMV: +3.5 Acidity: 1.7  This is a very important Daiginjo to explore as this brewery uses the famous Omachi rice strain, the father of the majority of today's brewing rices. The nose, like its name, is indeed brilliant, filled with all sorts of peach, apple and pear scents. Omachi rice yields deep and rich flavors and this does not disappoint; you'll taste nuts and bananas to pears and cooked coconut meat. The viscous mouth-feel is chewy and plump. Despite an unmistakable fruitiness, the fluid actually ends with dryness in the back of the throat.
WORD:
Pear 
WINE:
Cabernets/White Burgundy
BEER:
Pilsners/Mild stouts
FOODS:
Roasted fowl, dim sum, game, soups and patés.