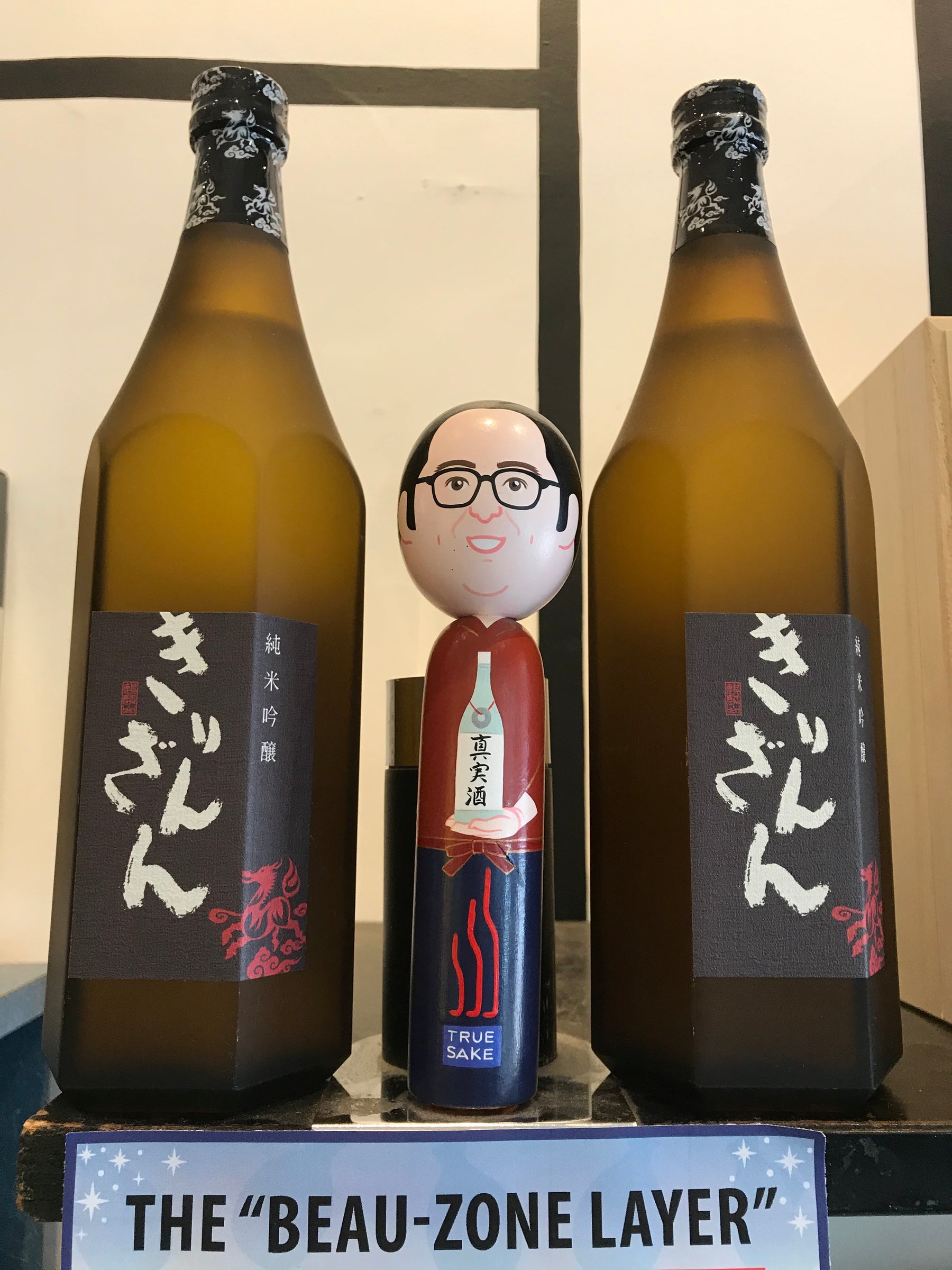 The "Beau Zone Layer" – Kirinzan Junmai Ginjo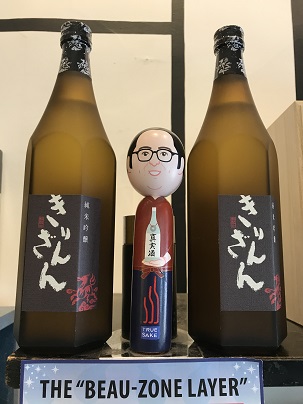 From Niigata Prefecture. Junmai Ginjo.
SMV: +2 / Acidity:1.4
Say hello to liquid coolness! Huh? Yes this sake is cool and you can drink it. In fact, in a very cool twist this Junmai Ginjo is a three temperature brew that not only can you drink it "cool," but it does great at room temperature and does even better when you warm it! You're crazy! No way can you do that. Way! And even better this sake is one of those must try brews because it has so much going on flavor-wise, feeling-wise, and complexity-wise but yet drinks like clean water. No way again! Way again. This is one of those silky shimmering brews that is very pristine and very clean like many Niigata-style sakes, but it has so much flavor and feeling that it's deliciously confusing for the better.  So now I'm going to tell you that this Kirinzan pairs extremely well with food. No way? Wait for it. Way! Salty and savory flavors? Yes. Sashimi and shellfish? Yes. Turkey? Yes. It's just a very special sake from a very special brewery, and everybody should try it at least once in their sake journeys.