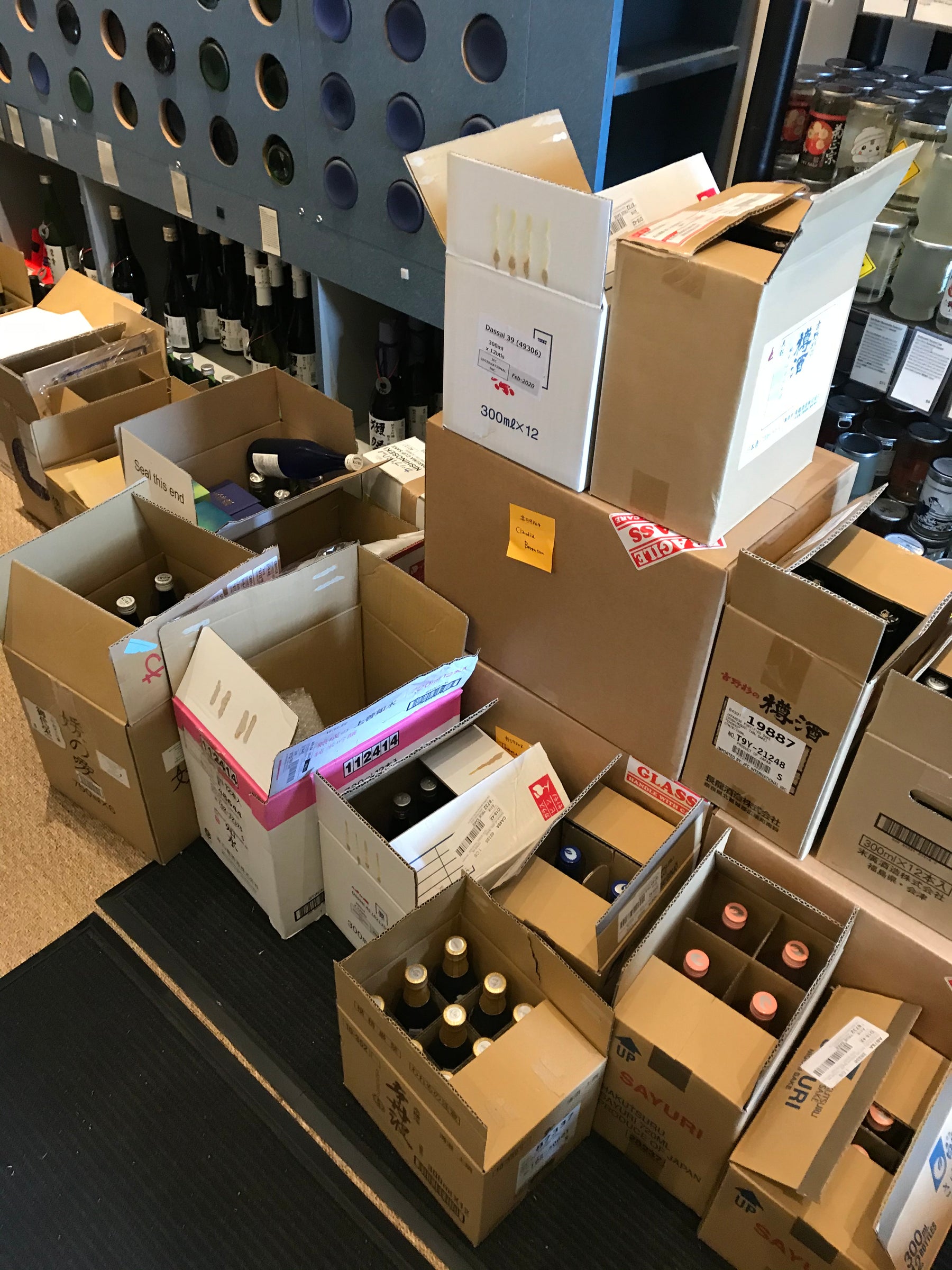 True Sake – UPDATE!
If you are reading this then you are alive! If we are writing this then that means we are also alive. We are living and very busy! And we hope that each and every one of you are both happy and healthy. What a trip. This is the second True Sake Newsletter in quarantine and Shelter In Place (SIP). For us in San Francisco Monday, May 25th represents our 69th day in lockdown. That is literally two brewing cycles. And yes we are ready to get back to normal as soon as possible. But between now and then we wanted to touch on a few things.
First we will be extending our hours of operations and specifically Pick-Ups until 5:00pm. This means that we will be answering phones and those wonderful "Hello's" at our gate from 12-5PM Monday through Friday. Everything will continue to be done on our website. Our team has been working like crazy fulfilling over 1,200 orders since we re-opened on March 30th. It has been a very interesting ride based on safety first, and we feel that we have achieved a very solid balance between being absolutely healthy and serving our amazing sake customer base. We have also learned a ton about selling sake in a pandemic.
As the city slowly opens up for business we will pace our hours and days of operations to what we feel comfortable doing. The On-line experience has been truly fantastic, and we look forward to rolling out our new website next month. The basic frame of the www.truesake.com website has been the same for about 15 years, and we are very proud to finally make some changes! Our biggest goal was to replicate the professional hand sale of sake in person at our store to a virtual setting that is smart, clean, cool, and very satisfying. Our new mantra is that your, "Search for Sake ends here!"
The Top Ten selling sakes during the quarantine are some pretty well known names in the sake world. At Number 1 for units sold we tip our hats to the Kikusui brewery in Niigata Prefecture. Their Funaguchi Gold can has been flying out of the store. They also happen to own the #5 and #8 spots as well! The number 2 spot goes to Wakatake Junmai Daiginjo from Shizuoka Prefecture, and the number 3 spot goes to Otokoyama Tokubetsu Junmai from Hokkaido Prefecture. Dassai 23 is in fourth place, which is pretty impressive for a high end Daiginjo. Fifth place is Kikusui Junmai Ginjo, followed by Hakushika Junmai Ginjo at sixth, and Kobe's very own Kenbishi Honjozo in seventh place. Eighth place is Kikusui Funaguchi Red Can, Ninth place is another Dassai product their Junmai Daiginjo 45. And last but not least by any means is a Junmai Daiginjo from Akita Prefecture's Chokaisan at the tenth spot.
We have seen some very interesting buying patterns, and there has been a lot of "exploration" purchases. Typically customers are buying two or three of their familiar brews and two or three bottles of sake new to them. And per usual there are lots of mixed cases, as opposed to cases of the same sake. Customers have been ordering a lot from what they read in the True Sake Newsletters and hopefully this will hold true with this issues, as we have written about some excellent sakes to explore. Check out the next section for some very interesting sake choices.