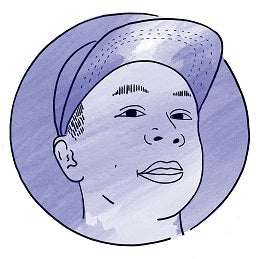 Sake Stories – Chris CABS Wants You To Get Your JIKON On
Greetings Sake Fans and Connoisseurs,

The first time we had Jikon at True Sake, it was the Tokubetsu Junmai version, and we slowly put it online, not knowing exactly what we had in hand. Sold out in a few hours, mainly from our online web shop. We even printed the review for the store, and nobody got to even see it because Jikon sold out so fast.

The second time we had Jikon, we had to put a limit of ONE BOTTLE PER PERSON, which made our online customers get a little sneaky and have their spouses or partners or friends order an extra bottle on their behalf. On our third time, we had to limit Jikon to one bottle per person PER HOUSEHOLD, which was totally unheard of for us to add such a stipulation. Most of these customers were also customers we've never heard from again. One and done. Which, to my estimation, went to sake collectors with no intention of drinking Jikon, just reselling Jikon on the secondary market. Not cool.
So in this latest installment, we did one Instagram announcement of the Jikon series. No online sales, in store only, no hold, no deposits, first come first serve. We wanted to reserve these bottles for actual True Sake customers and fans. I think this system worked. We were able to get one more case of Jikon Tokubetsu Junmai and Jikon Junmai Ginjo Senbon Nishiki, which we will put online for those patiently waiting for Jikon, but do not live close to San Francisco. I know there are some True Sake fans outside of The Bay Area, so thank you for being patient with us, as we battle the aftermarket Jikon collectors and resellers. The same rules will still apply. ONE BOTTLE PER HOUSEHOLD. ANY ATTEMPTS TO GET MORE THAN ONE BOTTLE WILL BE REFUNDED IMMEDIATELY.
Jikon Tokubetsu Junmai and Jikon Junmai Ginjo Senbon Nishiki will be up for sale on our website on Friday 11/11/2022 @ 11:00am PST. We only have one case of 12 of each style available.
Whew, that was a lot. If you made it this far in the newsletter, good job! Good luck on securing your Jikon bottle!
Till next time,
Chris CABS
Fan of Jikon Sake and also Jnco Jeans