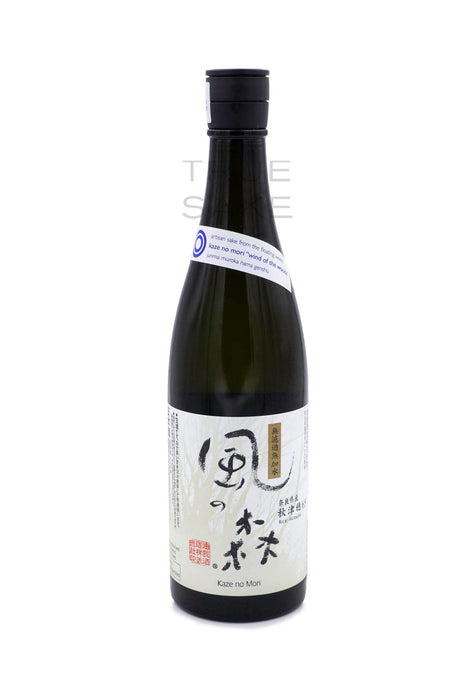 Kaze no Mori Junmai Muroka Nama Genshu "Wind of the Woods"
Save

25

%
Save

25

%
Original price
$32.00
-
Original price
$32.00
*NOTE: This sake is unpasteurized. We can ship unpasteurized sake, however it is at the customer's discretion. It's best to avoid shipping unpasteurized sake during extremely hot summers or freezing cold winters. When completing a purchase of unpasteurized sake from True Sake, you are giving us the OK to ship unpasteurized sake to you. Feel free to call or email us if you have more questions.
WARNING – Be Careful Opening This Sake! The nose on this magical brew is a unique collection of ricey, earthy, woody, banana, and pear aromas. This is "refreshing" sake at its best. Spritzy, lively, tingly, and fun it drinks like a mouth party but is incredibly well balanced for a brew that has so much going on. There are fruity hints of blueberry, grapes, pear, apple, and white raisins on a fluid that makes the flavors pop in the palate. A mid-sized glass controls all of the action the most and makes all of the lively flavors drink their brightest. We've been waiting a long time for this sake to be available and now it is, so get ready to get refreshed the sake way. WORD: Refreshing WINE: Beaujolais /Bright Whites BEER: Zesty Ales FOODS: Champagne fare, shellfish, American sushi, fruit salads.