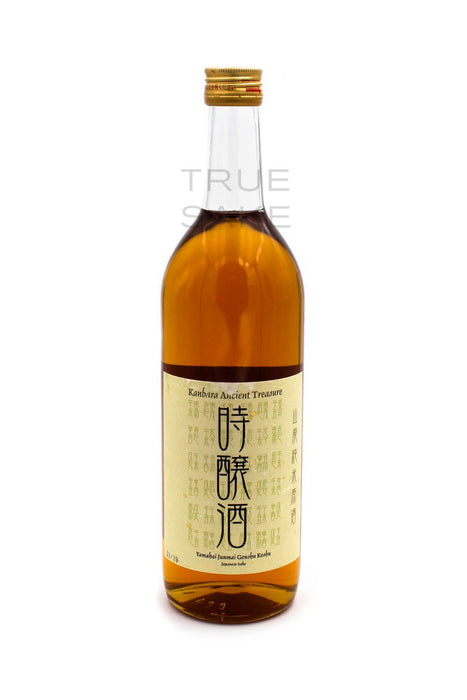 Kanbara Yamahai Junmai Genshu Koshu "Ancient Treasure"
Original price
$96.00
-
Original price
$96.00
The nose on this very important Yamahai Koshu is an amazing collection of toffee, candied nuts, honey, lemon, and Heath Bar

aromas

. This is a sake drinker's koshu as it is an aged sake that has a very unique flavor profile. It surely looks the part of an aged sake with that amazing golden color. Add to that the fact that it is a genshu and a yamahai sake then you know things are funky in a good way. Look for amazing flavors such as sour apple, tart orange, smoked sea minerals, cocoa, and hot honey lemon tea and you know that your are in the Koshu Twilight Zone. Made with Yamadanishiki and Koshi Tanrei this brew boast an alc. content of 17.2%, and drinks with different flavors at different temperature points. Chilled brings more tanginess, and room temperature brings forth the rich ricey and sweeter flavors. There are many treasures hiding within.
WORD:
Adventure
WINE:
Deep Reds/ Sharp whites
BEER:
Crisp ales
FOODS:
Meats, game, fowl, goose liver, duck pâté.