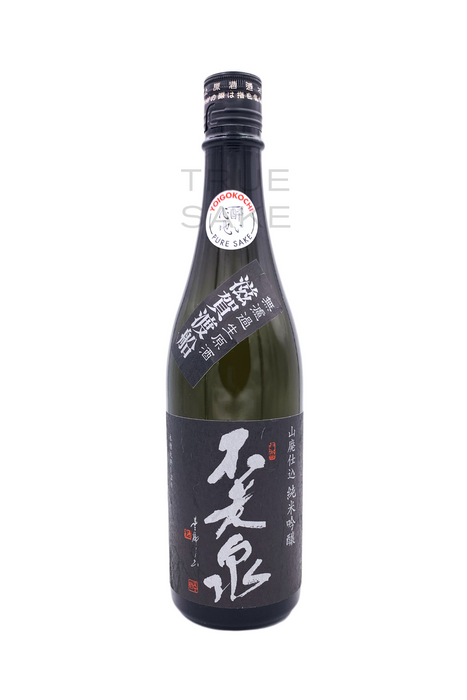 Furosen Yamahai Junmai Ginjo Muroka Nama Genshu "Wataribune"
Sold out
Original price
$49.00
-
Original price
$49.00
*NOTE: This sake is unpasteurized. We can ship unpasteurized sake, however it is at the customer's discretion. It's best to avoid shipping unpasteurized sake during extremely hot summers or freezing cold winters. When completing a purchase of unpasteurized sake from True Sake, you are giving us the OK to ship unpasteurized sake to you. Feel free to call or email us if you have more questions.
The nose on this very raw and special unpasteurized sake is a vivid collection of cocoa, condensed milk, brown sugar, burnt butter, chocolate covered cherry, and Whoppers aromas. In a word, this is an old school sake that drinks way better than it did back in the day. Read the label and you will deduce that this brew is craft sake at its craftiest. Using a very rich and flavorful rice varietal called Wataribune, and brewed using the Yamahai traditional brewing method, this brew should drink clunky and fat, but it does the opposite and drinks very smooth and modern. Juicy, soft, buoyant, rich, and very round. It is quite clean for all of the techniques and flavors. Look for cocoa, brown sugar, nougat, cookie, pancake with syrup, raisin, rich cherry, kombu, and Yoohoo chocolate flavors that glide through the palate. As the fluid warms in the glass, there are hints of citrus and ginseng with a quick umami finish. WORD: Raw WINE: Deep Reds/Rich Whites BEER: Creamy Belgians FOODS: Izakaya pub fare, grilled anything, rich pastas, fried chicken, meat, and smoked fish.