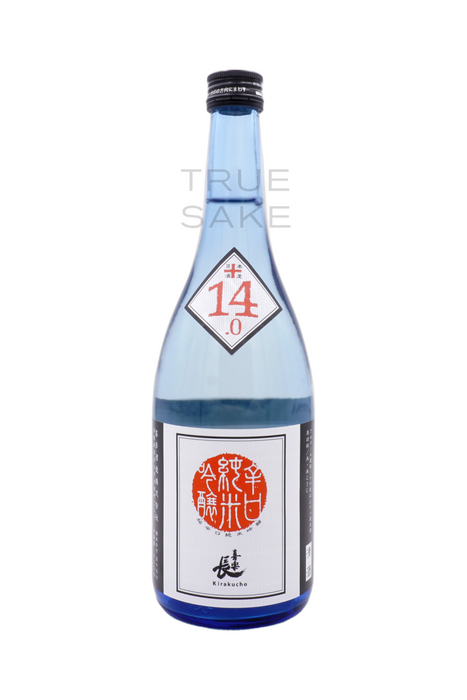 Kirakucho Cho Karakuchi Junmai Ginjo
Sold out
Original price
$23.00
-
Original price
$23.00
The nose on this "chokarakuchi" extra dry sake is a mild collection of steamed rice, Asian pear, wheat, straw, mineral, and berry aromas. The master brewer toji of Kita Shuzo is the Ninth Generation daughter named Mayuko Kita, who personally hand sold us this amazing Junmai Ginjo. Her philosophy is great value and great tasting sake. This very dry, clean, light, and smooth sake is her favorite. Essentially, it drinks like dry water with a very good body, and loads of hidden flavor elements that don't jump over the dryness. Look for Asian pear, dried apple, herbal notes, subtle berry, and wheat toast flavors that end in a minty finish. A very drinkable dry sake that has an appealing dryness, and is quick and gone. Check out the 17.5% ABV that you don't even notice as you're sipping. 
WORD:
 Dry 
WINE:
Dry Reds/Smooth Whites 
BEER:
 Crisp Ales 
FOODS:
 Izakaya fare, salty, savory, grilled fish and fowl, oysters, French fries.