Sake Day 2016 – A Friday Night Movie and Sake Party!
If you are reading this then you know! If you are interested in this section then you are a fan of Sake Day! Who isn't? It truly is one of the best sake tasting events in the WORLD! There I said it! Even in Japan where they celebrate "Nihonsh no hi" or the day of sake, they don't take the party as far as Sake Day! And yes – there are other newer efforts that have don't really grasp the significant fun of this day "Global Sake Day?" What the hell is that? "World Sake Day?' Huh? "International Sake Day" Come on! There is one party that started it all 11 years ago - Sake Day in San Francisco is the original and it is not to be missed!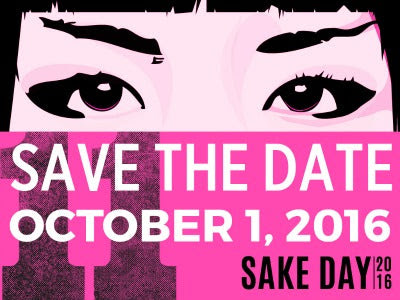 Firstly tickets go on sale July 1st so please jump on the "Early Bird Special" and get the tickets for less. You deserve it! And remember the proceeds for this event go to our friends at the Japanese Cultural and Community Center of Northern California (JCCCNC) and all of the amazing work that they do for Japan Town and beyond! It's basically partying for a great cause
Secondly, did you say a movie and sake party? I did! Since this Sake Day is actually on October 1st – the real day of sake in Japan – we thought that we would make a weekend out of this Sake Day to attract more out of towners! Why not? SF in October is amazing and then add to that Sake Day and that's pretty much all you need! But wait! Why not party on Friday and Sunday too for Sake Day Weekend? On Friday night September 30th we will be hosting a killer and extremely fun Sake Movie Night with free flowing sake and a movie that captures the magic of the weekend! Sake and a movie? You bet!
So enough with circling the calendar! Buy your tickets at starting July 1st at www.sakeday.com and get ready for a sake weekend of note!
Get a group, tell a friend, or just come sake solo – everybody is welcome to this Bay Area original. Sake Day 2016 – The 11th Annual Sake Celebration!