TOP 10 List – Two "Sake 101" Kits For At Home Craziness
Herewith are two different sake sets that let you explore the traditional and general sake expressions of the categories of sake. It's important to say that they are generalities, but they are pretty on target for the perceived notion of typical sakes within a category. That said, the lines of traditional categories have been blurred of late because of advanced milling practices that see sakes over-milled for their particular category. And yes, many Ginjo sakes today drink like Daiginjos! Is that better for value? In a sense, but you do lose the historical context of sake categories in the process. So why not try a Sake 101 Kit to revisit those senses, or try one for the very first time to get a good sense of the foundation of sake? Sake 101 at home or party kits educate your palate to the traditional sake categories and allow you to create your own baseline for future sake appreciation.
Sake 101 Kit #1: The Standards!
1) Otokoyama Tokubetsu Junmai "Man's Mountain"
The prototypical Junmai

 

sake

 

with dry and ricey characteristics.
2) Dewazakura Oka Ginjo "Cherry Bouquet"
One of the classic Ginjo's in the industry with crisp and clean body.
3) Ichinokura Junmai Daiginjo "Kura No Hana"
Great representation of a Daiginjo with a round fruitiness and ethereal.
4) Katafune Koshino Sesshu Junmai Nigori
An elegant unfiltered

 

sake

 

that has complexity and drinkability.
Sake 101 Kit #2: The Bold and Beautiful!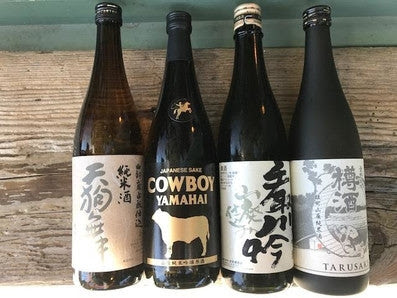 1) Tengumai Yamahai Junmai "Dance of the Demon"
A full-bodied Junmai with loads of beefy flavors and plump personality.
2) Shiokawa Yamahai Junmai Ginjo "Cowboy"
A plump and solid brew with lots of boldness on a smooth flow.
3) Tedorigawa Yamahai Daiginjo "Chrysanthemum Meadow"
A vast Daiginjo with a bold and brashness that screams flavorful.
4) Choryo Yoshinosugi Omachi Taru Yamahai Junmai "Cedar Country"
A smooth and elegant cedar

 

sake

 

that has a tremendous balance.