Sake Archives – KJ Mines The Archives For "Amazing" Articles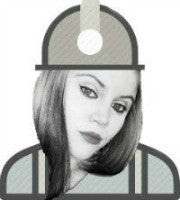 It's that time of year! My favorite time when the first glorious namazakes make their debut for the Spring season. There is nothing better than tasting through our selection and comparing the bottles to their counterparts of years past. Our namas are showing better than ever, so I highly recommend you come by True Sake and pick up one of each before they are all gone! We have a very limited supply, so the time is nigh.

Here is a short, but sweet article by Beau Timken himself. His first article on namazake, to be exact! Nama Sakes (September 2004)
I always love going through the archives and finding those unicorn namas that either don't exist in our inventory anymore or have changed quite a bit through the progression of time. Here is a great list of unpasteurized sake reviews from Spring 2011:

New Store Arrivals - More Spring Namas (May 2011)
Lastly, here is a taste of the style of namas to come in the next big season. They are pasteurized once, aged 6 months and are famously known as Hiyaoroshi. These sakes truly express the Autumn season with their rich, yet refreshing mouthfeel and aromas of dried fruits & earth.
New Store Arrivals - Hiyaoroshi - Fall Draft Sakes '08
(November 2008)
Don't forget to come on by so team True Sake (including me) can show you all of the amazing namazake we currently have in stock! See you soon!