Sake Archives – KJ Mines The Archives For "Amazing" Articles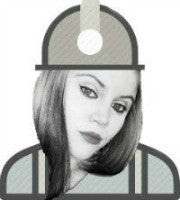 Now that we're all in deep summer mode, I can't help but reveal the fantastic sake and BBQ pairings I have been indulging in during weekly Friday firepits at the abode! There is nothing better than grilling up a succulent Ribeye and cracking open a savory dream in liquid form... aka Yamahai sake! Don't forget the glorious Omachi rice or a spirited Genshu to pair with a cheddar cheese burger with mushroom fries!!!
Here are True Sake's ULTIMATE bbq pairings from 2014! Most of these are available in our store currently!

Top TEN Grillin' Sakes - (August 2014)
Here's where Beau convinces us why sake is superior to beer in the burger/beverage realm!
Sake Moments - Get Sake Together With Your Grill - No Excuses! - (July 2015)
This article is a serious blast from the past where our founder suggests a creamy Junmai with grilled hot dogs! :o
Bottle Rockets & Bar-B-Q - July Is For The Grill! - (July 2006)
Please come by the shop so we can show off these ultimate brews! Summer namas are fresh off the press and can provide perfect contrast pairings for your rich, decadent BBQ fare! 
Auf Wiedersehen!