Sake Archives – KJ Mines The Archives For "Amazing" Articles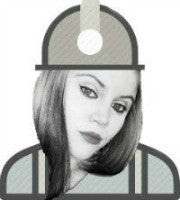 The time has come for sake to take over the world!!! Okay, maybe we aren't there yet, being that 1/10th of 1% of beverages consumed in the USA are nihonshu! But we are off to a great start! There are more North American sake breweries than ever before and it is happening now right in front of our very eyes! This month I discovered how many breweries have been paving the way and we are excited to feature some newcomers that are changing the North American sake game!
Here are a few articles featuring the pioneers of Canadian & European sake, Masa Shiroki, Brock Bennet and Kjetil Jikiun!
"Sake Pioneers - The Most Important Man in Sake?" - (April 2010)

Sake Soldiers - A Canadian Brewing Japanese Sake in Norway - Huh? - (June 2011)
This article is magnificent, as it lists some of the first sake breweries outside of Japan! Keep an eye out for Nøgne Ø from Norway, Azouma Kirin from Brazil, Sun Masamune from Australia, and Osake from Canada!
Sake Universe - The International Sake Tasting! - (June 2010)
This was a defining moment in the history of local sake! San Francisco's very own Sequoia Sake won a Commended medal at the IWC last year for their Coastal Junmai Ginjo! What an honor and achievement!
Sake Moments - The Results of IWC 2017 & How You Can Taste the Medals - (June 2017)
Lastly, here's where you can read Beau's mind when it comes to the biggest news to hit the sake world last holiday season... Dassai Brewery is opening an American brewery in Hyde Park, NY in collaboration with the Culinary Institute of America!
"Ask Beau" - What do you think about Dassai opening a Brewery in New York? - (December 2017)
In addition to these shining stars are the following breweries: Sake Nami from Mexico City, Sake One from Portland, Oregon, Brooklyn Kura from Brooklyn, NY and Den, the first sake brewery in Oakland, CA! Keep an eye out for these fantastic local brews and try some of them at Sake Day this month at Hotel Kabuki!
Ja mata ne!