Sake Education – WSET Classes Over Sake Day Weekend
In Celebration of Sake Day
Grape Experience Wine & Spirit School presents
Upcoming Sake Classes in San Francisco
WSET Level 1 Award in Sake
September 30 at Roka Akor, 9AM – 5PM
An introduction to sake, it's ingredients and production. You'll explore the main styles and types of sake through sight, smell and taste to develop an understanding of the key factors affecting flavors and aromas. Perfect for professionals and consumers.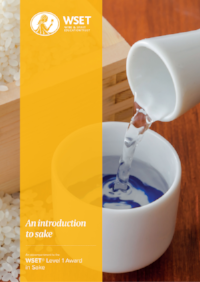 WSET Level 3 Award in Sake
November 3 & 4 at Takara Brewery, Berkeley
9AM – 5PM, Exam Sunday 5:30 – 8PM
An in-depth study of sake, ingredients, production and styles. This qualification will provide you with a detailed understanding of the production methods that affect the style, quality and price of sake. Upon completion, you will be able to assess sakes accurately, and use this information and your understanding of sakes to make authoritative recommendations. No pre-requisite required. Appropriate for Professionals and Enthusiasts.
For more information www.grapeexperience.com or Adam at 415-309-0761