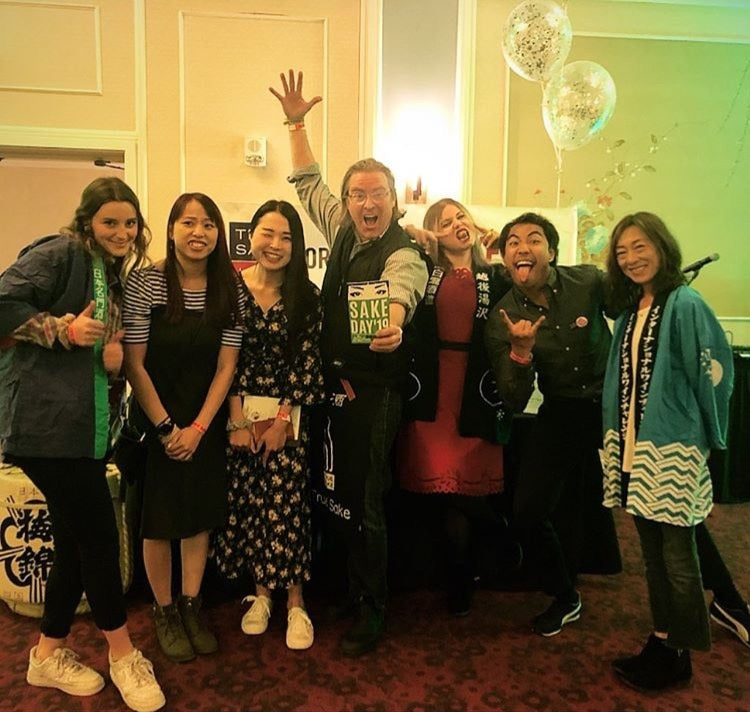 "Ask Beau" – "Do you ever have fun at SAKE DAY?"
I was asked this question about 20 times three weeks ago during SAKE DAY'19, and the answer is a massive yes. I might have looked crazed, pissed off, goofy, irked, or just simply zoned out, but I was really happy. Really happy. Why? Because it is a great event. It is an event that I am very proud of for good reason. Why? Well for one thing, the team that puts on SAKE DAY is quite simply the best in the business. I won't name drop, but I had a certain sake super star who flew in from Japan call it the smoothest and most professional sake tasting that he has ever attended. Another sake superstar said that it was flawless. This is high praise from guys who attend and participate in over 20 or 30 sake events in Japan a year. Hells Yes!
Why else?
I am very proud of my relationship with the Japanese Cultural and Community Center of Northern California (JCCCNC), and this event helps them in a small but significant way. They are such an amazing group of people who dedicate their lives for a mission of helping others grow and stay grown. And SAKE DAY has become a part of their platform. Lori, Matt, Jen, and the crew are simply the best people that I know and have made a business endeavor a friendly family.
Why else?
I get to see my team from True Sake work their butts off and smile all the while. It ishard work for sure and they get overwhelmed, but they not only get the job donethey also get the party done.
And?

I get to see Mei in calm, cool, collected action. She is the backbone of SAKE DAY. I might get the credit, but the Director of SAKE DAY is the reason why it's such a good event. If you only knew how much work she does communicating with 75 vendors and all of their issues you'd see only 10% of her efforts. She is a rock and it brings a great smile to my face watching her calmly take care of business with 904 revealing sake drinkers bouncing around.
Is that it?

Nope! I get to see my kid help out at SAKE DAY. It makes me so proud. I get to watch a second-generation sake woman help out where she can and it was great. The older daughter has gone to college and the younger gets to be at the next two SAKE DAYs so I will be happy. So in short, I have a great time at SAKE DAY even though my face might not look that
way!