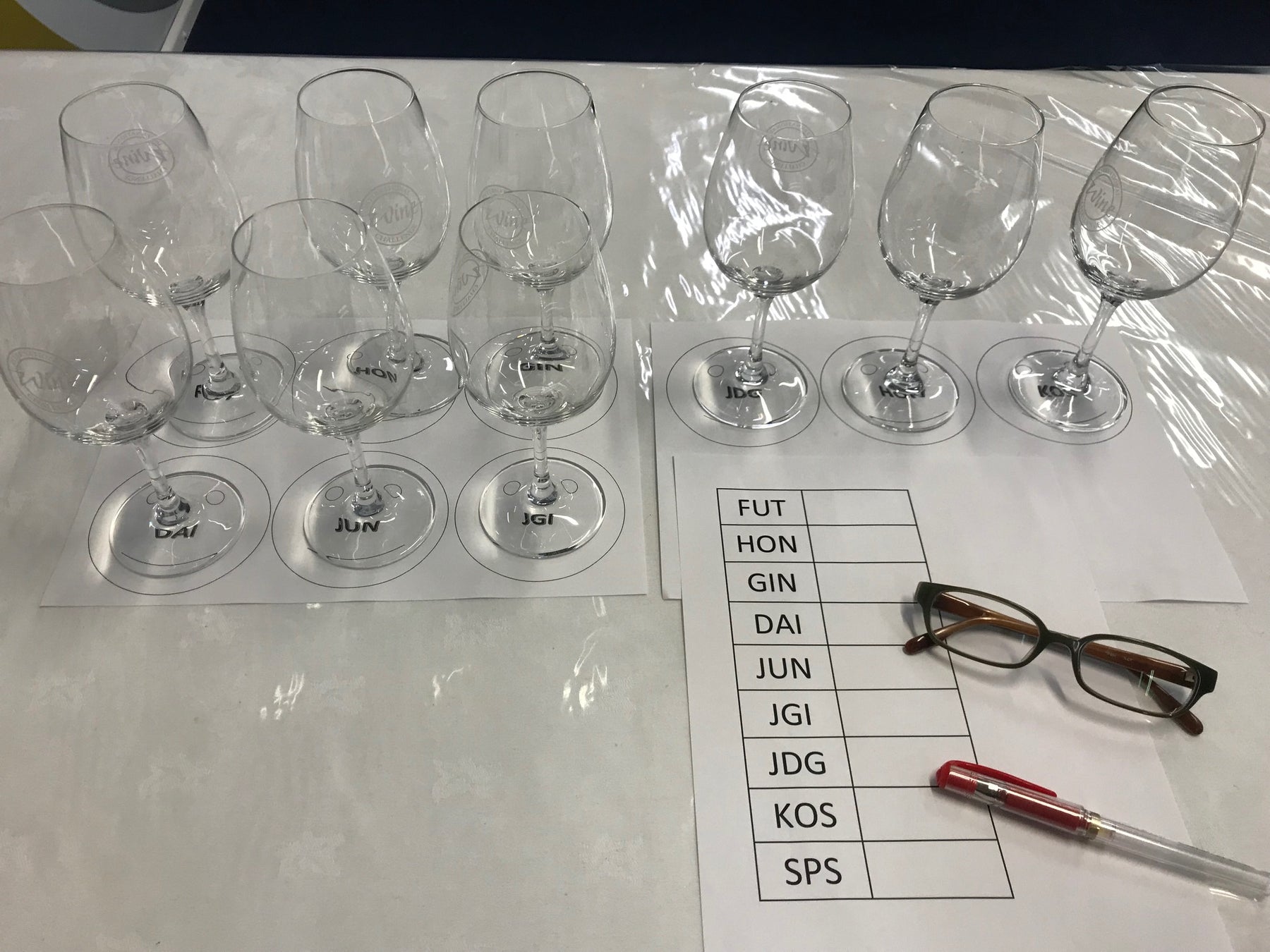 "Ask Beau" – "How was the IWC this year in London?"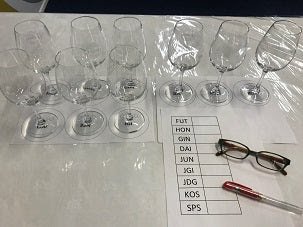 Let me answer that by saying 1,500! This year we had 1,500 entries from 432 sake breweries from around the world. This is not a record for total entries, which we broke last year in Japan, but this is a record for submissions that went to London. That's pretty cool. So how do you taste 1,500 brews? In flights of course! We had 193 flights of sake this year. The largest flights were for Junmai Daiginjo 48 (402), Junmai 37 (300), and Junmai Ginjo 36 (303).
And per usual when I write this each year I have no idea what I tasted name or brand wise. This is pretty cool, because it's a reminder how blind the tasting really is to the outside onlookers. Since we had so much sake to judge we needed an extra day for the Day 1 tasting format, which is judging for Medal, Commend, or Out. This is a good round, but unfortunately as a Co-chair we don't taste any of the sakes that were awarded Medals. We look at the Commended and Out sakes to see why they were judged that way.
This year we also introduced a new Fault Tag to help the judges determine if a sake was either faulty or damaged in some capacity. In my opinion, because of an elevated amount of education programs judges are now looking more specifically at sakes to determine if they have a manufacturing fault in some capacity. This trend started last year in Yamagata, where we saw a lot of judges bringing bottles up to determine why a sake would smell this way or that. By the end of each session we had several bottles lined up on the fault table. In the big picture this is a good development, because the judging is getting more informed, but it also draws a lot of negativity. Judges arguably are now tasting for fault rather than drinkability. As told to us this is not a "Technical Tasting" rather it is a tasting for sake available to all consumers.
What was one of my favorite moments? Other than the friendship of all the judges when we work together like a well-oiled machine, it was when I tasted the flight of trophy sake. It's pretty cool, because 60 judges tasted 193 flights of 1,500 sake and 9 brews emerged as the most liked in each category. So I get to taste 9 sake that each are deemed great representatives of their respective categories. They are the best of the best. And I get to taste them. I sort of go into a zone. I take a deep breath and then just use my palate – the palate that I have honed for 20 years of sake tasting. But I also taste as a sake fan. I wear my officially trained hat and I also wear my sake drinker hat. And at that moment I add a third hat and that is of a merchant of sake, whose job it is to introduce customers to each category of sake. And then I do nothing! I literally do nothing as the sakes work for me. It sounds goofy, but the sake actually sort themselves out, and all I do is taste and watch. Sake speaks people! It really does. And the best sakes speak a little louder and prouder, and bingo we have a winner!
Sadly, I do not know what that winner is - for now.