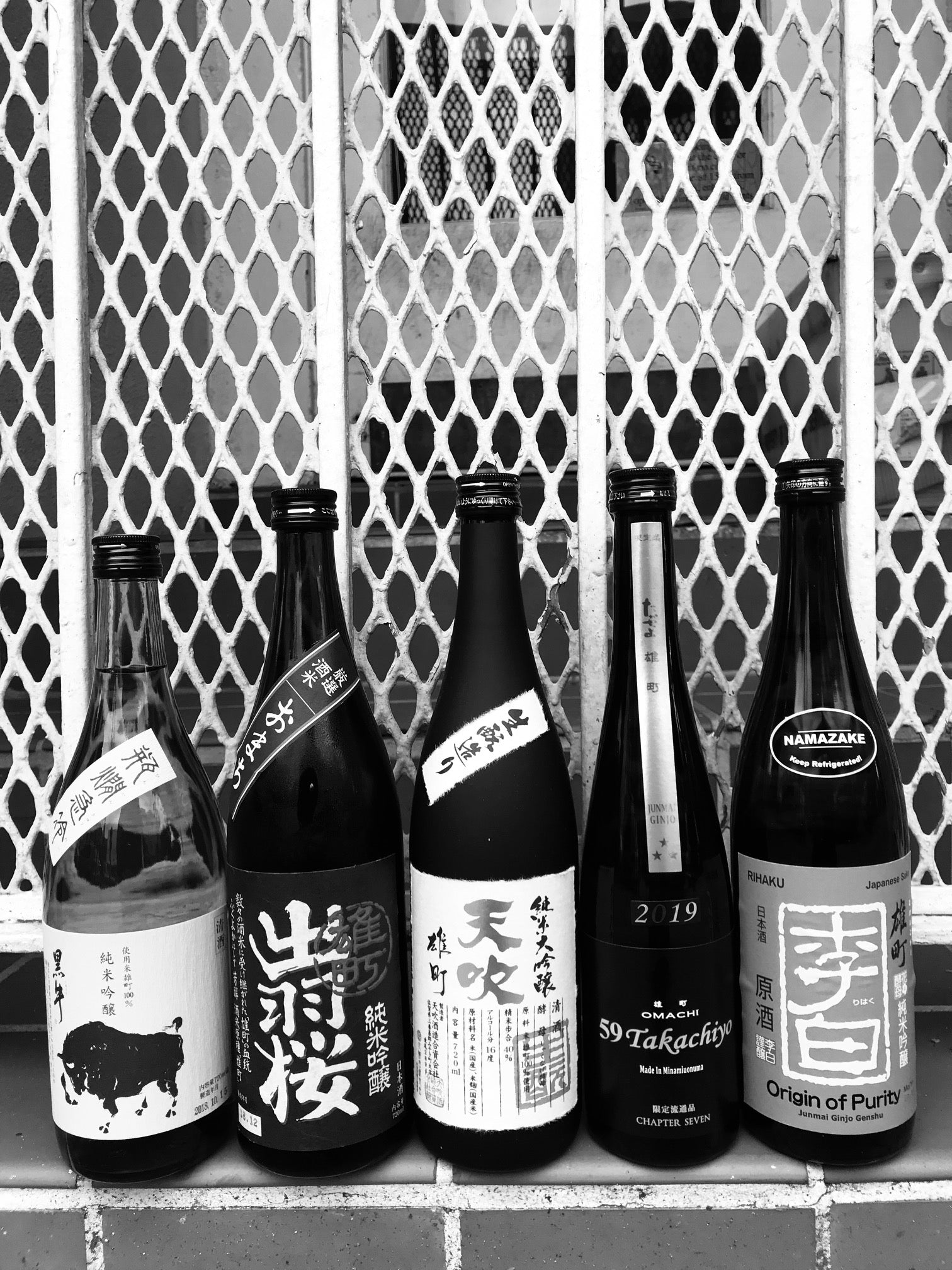 Sake Challenge – The Power 5 Omachi Sakes
Want to play a sake game? Want to learn a thing or two? Then welcome to the new hit TV show called the POWER 5! In this episode we look at 5 different sakes using the very flavorful Omachi rice varietal! Can you taste some similarities? Are there common components in all 5 brews? Can you pull a theme? And lastly can you define Omachi sake? Good luck and happy tasting! We love our Omachi brews and you will too! And thanks for playing Power 5!

1) Kouroshi "Black Bull" - Full-bodied and rich this Bull drinks very confidently! It is robust and round and great for food pairings, but it also is a perfect drinking alone sake!

2) Dewazakura "Jewel Brocade" - Smooth, rich, and lush this Jewel drinks with great impact. It is a flavorful sake that has tremendous balance and drinkability.

3) Amabuki "Rhododendron" - Soft, smooth, rich and layered this Omachi sake is made with a flower yeast. It is both expressive and complex and appeals to those looking for a mystery in their glass.

4) Takachiyo 59 Hanafubuki "Chapter Four" - Juicy, bright, and crisp this Omachi brew drinks lively with a frisky twist. The Omachi factor is a fun richness that is more lively than firm.

5) Rihaku "Origin of Purity" - Smooth, chewy, and round this Omachi sake drinks with spastic complexity. It is crazy town and is a wonder to taste and try to figure out! Super flavorful and super fun!