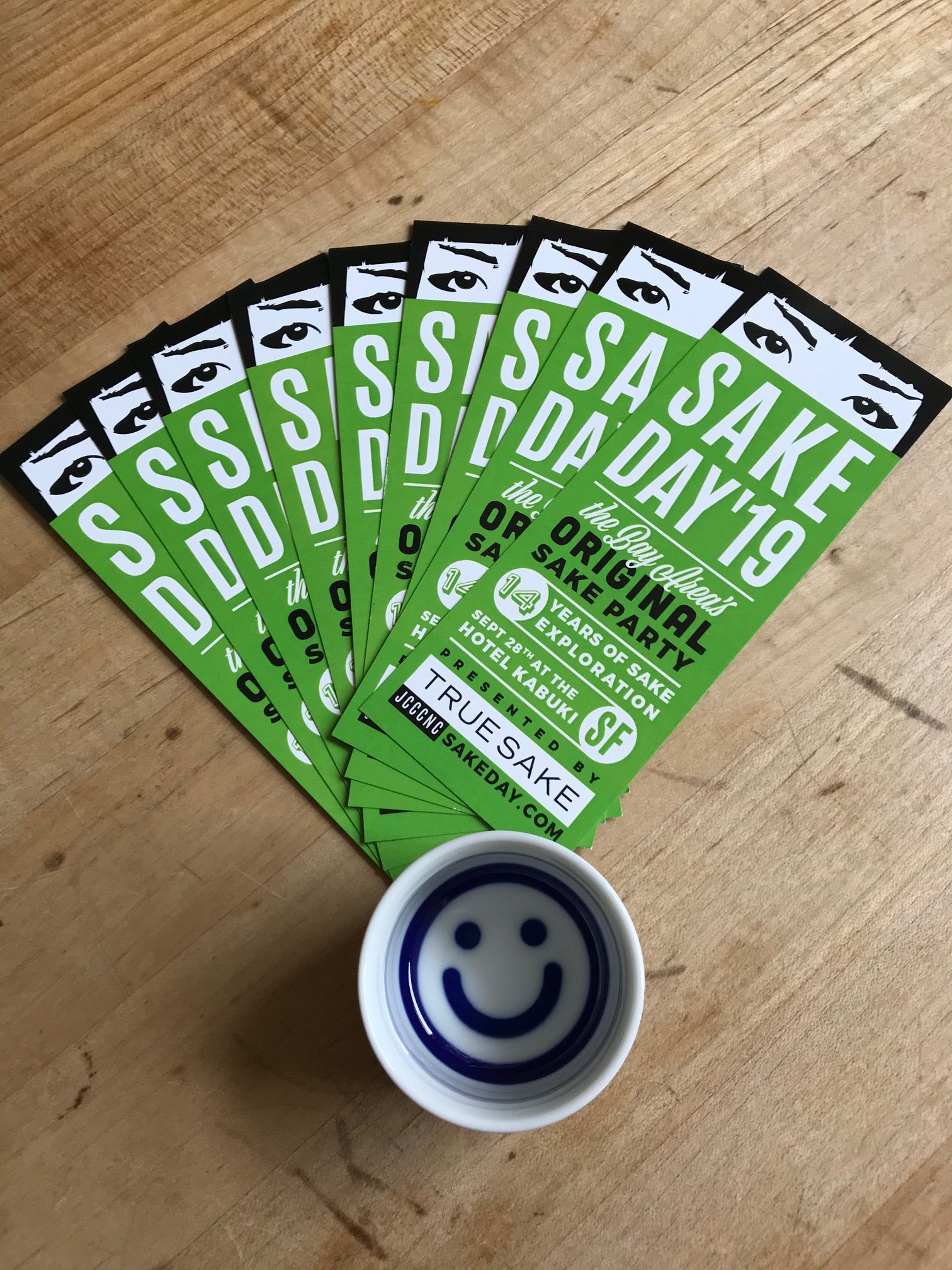 SAKE DAY – Update on The Best Day in Sake
Okay! First, let's start with the really important news! We have decided to capitalize this amazing sake event. Huh? So instead of Sake Day 2019 we are now using all caps, so look for SAKE DAY! Why? It's a big deal! This humble event has grown into a market leading sake tasting event that we like to say is the "smartest" sake tasting outside of Japan. We look to have fun for sure, but we stress the thinking while drinking so guests leave with a smile on their face knowing a lot more about this ancient and wonderful libation.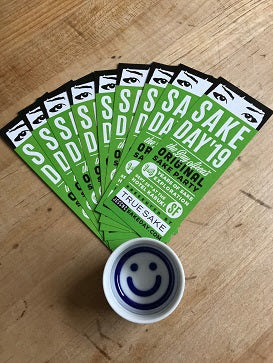 It's still May, but we have sold a very large portion of tickets thus far! Why? It's the very smart repeat event goers who know that we always sell out and that they can save a few bucks in the process. So don't wait around. Seal the deal and enjoy the best day of sake on a great weekend in SF in the fall, which is our best weather of the season. Out of town folks take note! If you haven't ever "done" SAKE DAY this is a great year to be a part of this ever-growing event.
What are we most proud of about SAKE DAY? It's our record of 100% participation by our amazing sake vendors, who are the importers and distributors of sake in the Bay Area. This isn't one company's sake event. It's all of the sake companies pulling together. They work their butts off to grow the sake market, and to educate and promote sake to its fullest. And they enjoy working together even though they are competitors, because high tides raise all ships! We cannot thank the importers and distributors enough!
We look for a record number of sake served this year, by yet another record of sake brewers in attendance. We also will have a larger Craft Sake presence, with some new faces and brewers. And there will be some bigwigs in attendance, but that's a surprise! Get your tickets now!