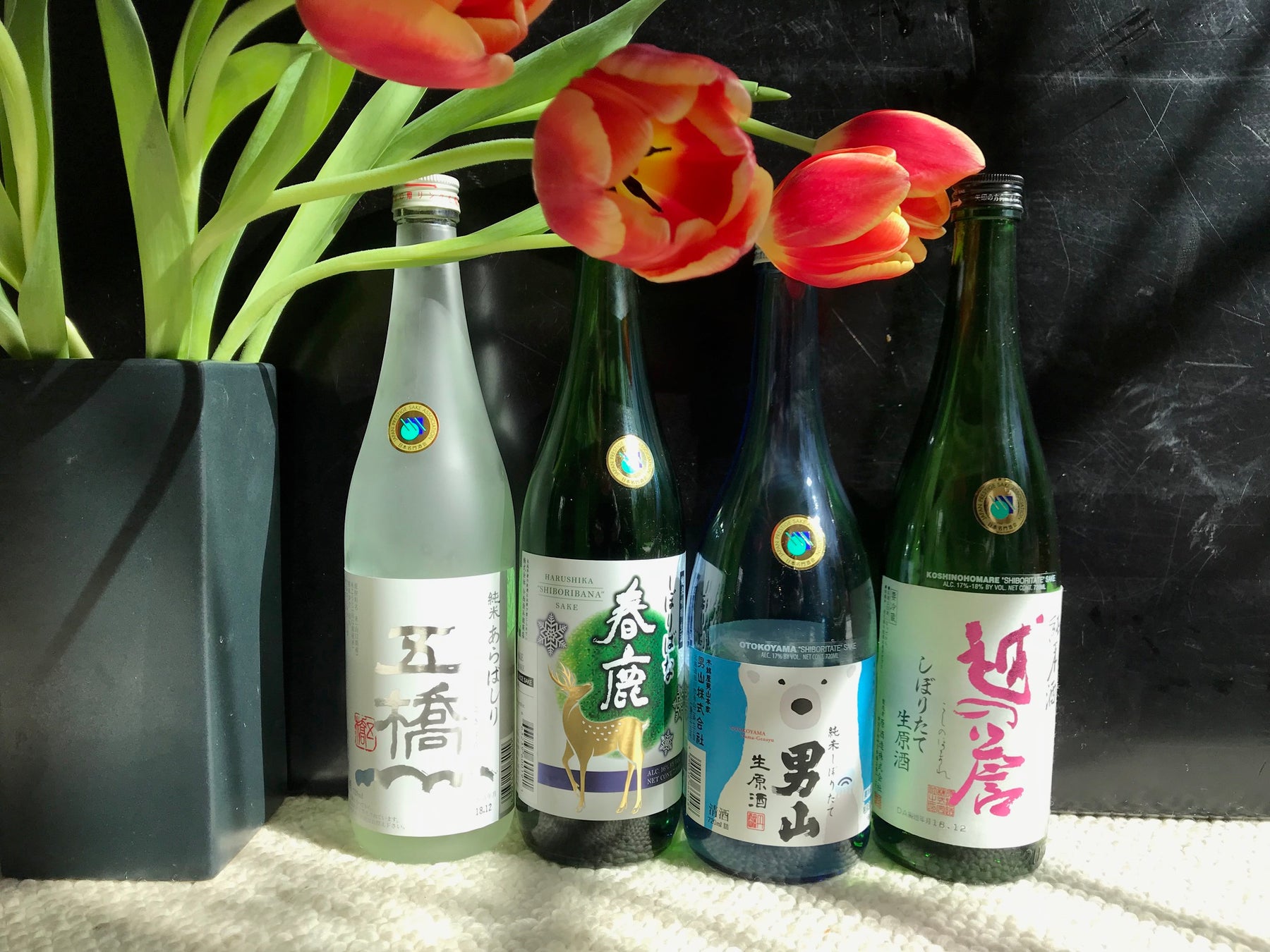 Seasonal Sake – It's That Time Of The Year – Nama Time!
I always get a thrill when I see the new year bottling dates on sake bottles. That's not a joke. It makes me smile. It comes in two forms. Our calendar year 01.19 or the Japanese emperor's calendar Heisei '31.01 stamped on the front or back label. Either way it means fresh sake in that bottle and that's very cool. Typically the first released brews are the unpasteurized type called nama sake. They are bold, bright and very flavorful. Some call them brash or spastic, but they all call them delicious. We are receiving the first batch of namas now, and the reviews will be in the next newsletter.
Gokyo Arabashiri 
Harushika Shiboribana 
Otokoyama Shiboritate 
Koshinohomare Shiboritate 
Hakkaisan Shiboritate 
These nama were bottled in December and have finally reached our shelves, so get to them quickly! It's part of the spring nama experience, to taste that freshness faster! These brews are very young and that is the experience that you are looking for. Some are great for aging, but the best time to drink this flight is right here and now! More will be coming soon, so jump on these now, especially if you like pairing sake with crazy international spice dishes! If you like it spicy, you will like it nama!