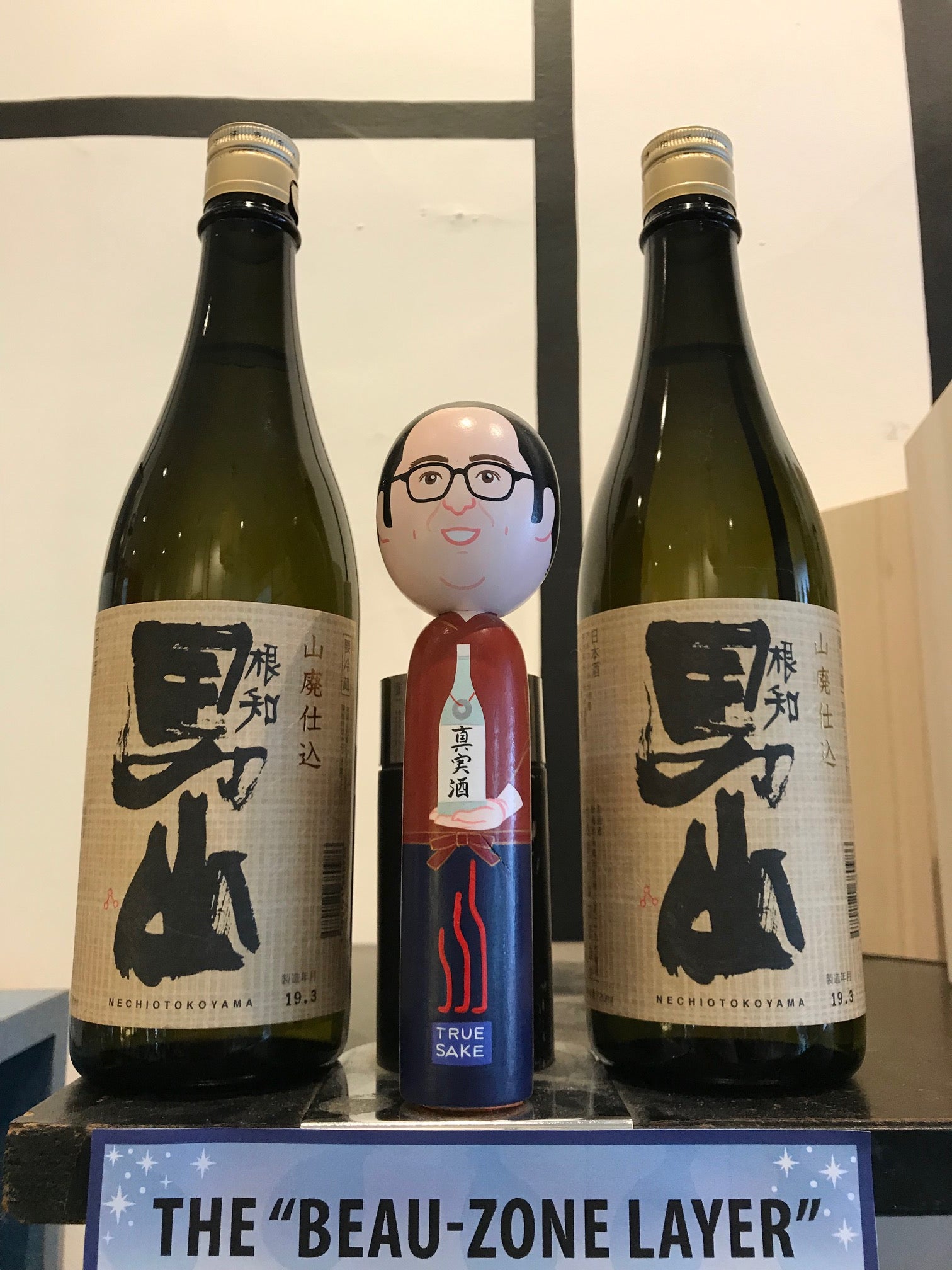 The "Beau Zone Layer" – Nechi Otokoyama Yamahai Junmai
The "Beau Zone Layer" – Nechi Otokoyama Yamahai Junmai
From Niigata Prefecture. 
Yamahai Junmai.
 SMV: +1 Acidity: 2.2
Do you Umami? Huh? Do you know that nebulous and mysterious 5th flavor that is all the rage today on cooking shows? If you do then behold a brew that is umami rich and very velvety. If you don't then this sake screams Umami and you will definitely learn the meaning of this term in liquid form. It's great chilled and more umami action comes forth at room temperature. But it is an important sake to taste. If you see the elevated acidity at 2.2 you might think it drinks edgy with a crispness to it. It does not, and that is where I feel the flavor aids the feeling of the sake. So it is one of those great feeling to flavor ratio sakes. The movement in the palate is part of the fun, and the flavor of the brew completes the balance. And this sake is so well balanced. If you want to explore Junmai sake with brilliant flavors and stunning balance then this is your brew!