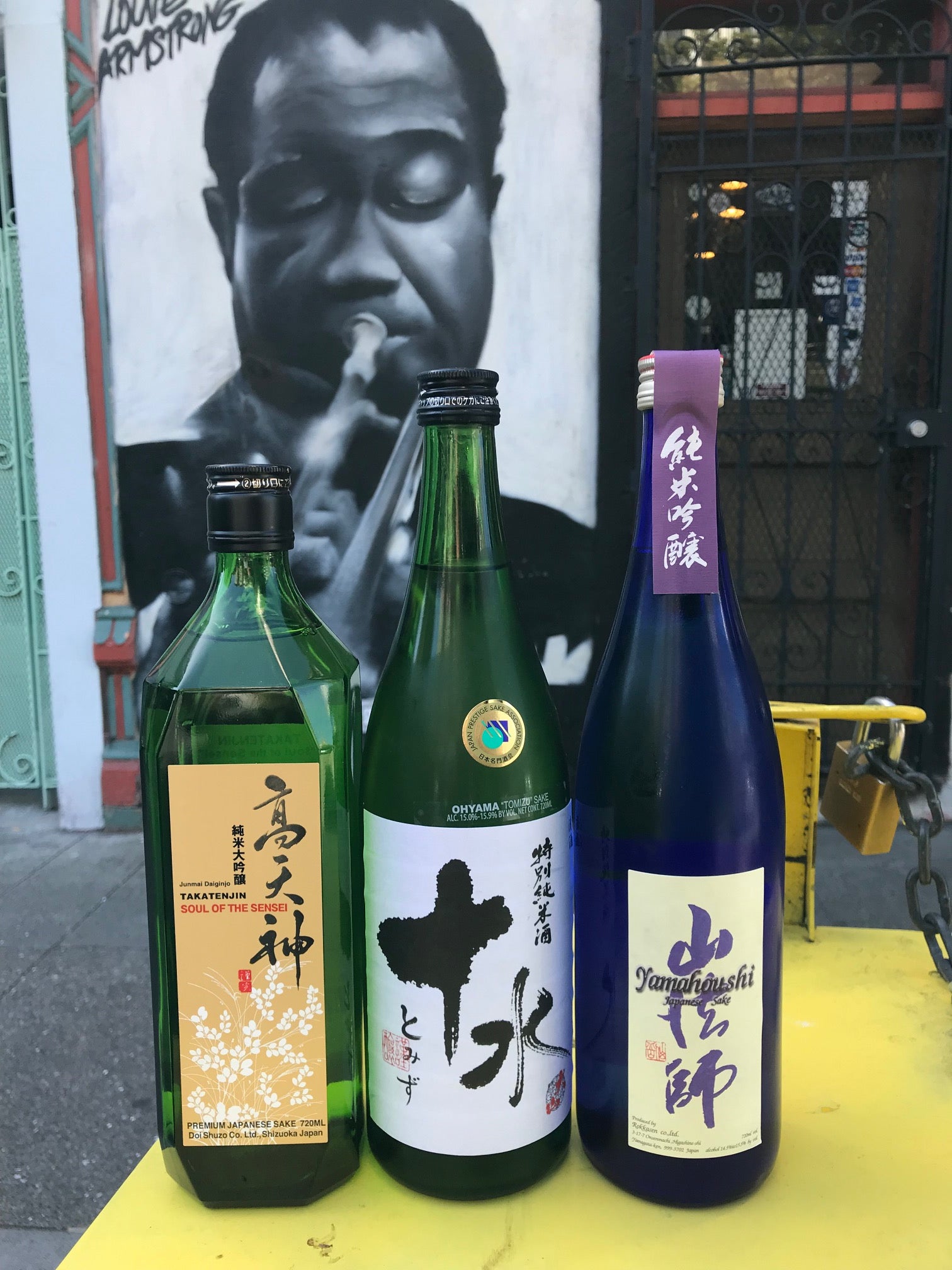 Top 10 List – 10 Like Water Sake
If April Showers bring May flowers then we better take a better look at the April rains. Water plays a huge part in the production of sake. And that is an understatement as the final product of sake is 80%. So this month we have selected ten sake that focus on water. Every brewery boasts having amazing brewing water, some is hard, most is soft, but all the water is special in its own right. Heck, some breweries actually have water trucked into the brewery if they don't have their own wells, or other means to super clean and brilliant water. Herewith are ten brews to play with to explore the April showers in your sake.

10) Takatenjin "Soul of the Sensei" Junmai Daiginjo - This killer brewery in Shizuoka actually uses trucks to bring in their very tasty and perfect brewing water that has resulted in many Golds and Trophies at the IWC competition. Their water must be doing something right!

9) Ohyama "Tomizu" Tokubetsu Junmai - This sake's name is translated to "Special Water," so maybe just maybe this brew drinks with a special water characteristic from the amazing well-water at their brewery in Yamagata Prefecture known for lots of snow melt subterranean water.

8) Rokkasen "Yamahoshi" Junmai Ginjo - This sake drinks like layered and flavored water, so their brewing water may have a small part in their brewing process. It's a great sake to taste the water within the sake. Smooth like water, and just a little more tasty.

7) Nechi Otokoyama "Yukimizake" Nama - The special word for this great unpasteurized sake is "Snowmelt." It tastes like biting into a snowball with all of that mineral goodness. So the water tone in this brew is of the frozen water kind, which is maybe why the bottle looks that color.

6) Matsuno Kotobuki Ginjo - This is a super soft Ginjo that is clean! What is clean? It is sake that tastes like water that is flavorful and watery. This is not meaning a thin sake, but a clean and silky brew that really lets you taste what clean water tastes like.

5) Mizunoshirabe "Sound of Water" Ginjo - Kyoto prefecture is one of the historically amazing areas for great water for sake brewing. This Ginjo is the essence of water-like sake. It is sneaky flavorful, and watery to a plus. It's also a dry sake, which makes you wonder how can water be dry? Listen to the water.

4) Manzairaku Hakusan Junmai Daiginjo - Watery and slippery this is a connoisseur's sake. It is a brew that is so unassuming that you think it is just an easy user-friendly sake, but hells no! It is so pristine, but it is hiding so much flavor in the 80% water final product. This is water trickertation.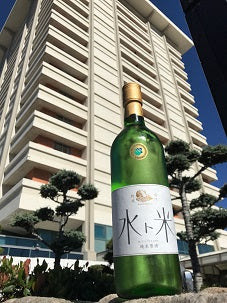 3) Kibo "Hope" Junmai - Water for this sake came in the form of the tsunami on 2011 that destroyed the Suisen Shuzo brewery in Iwate Prefecture. So when you taste this brew you taste hope, which is the best water of all.

2) Takenotsuyu "Winter Water" Junmai Daiginjo - Snow makes water. Water makes sake. This great Yamagata brewery is blessed to have amazing snowmelt water to make their very flavorful sake. There is a shrine on top of the mountain that blesses the water that makes it way to your bottle.

1) Narutotai Mizu no Kome "Water and Rice" Junmai - Yup! It's pretty easy to look at the ingredients of sake. Pretty much rice and water, just like the name of this very unique sake that is actually like a teacher in the glass that helps you taste the difference so you can distinguish the exact flavors of the rice and water. Great sake that makes your eyes water in delight!