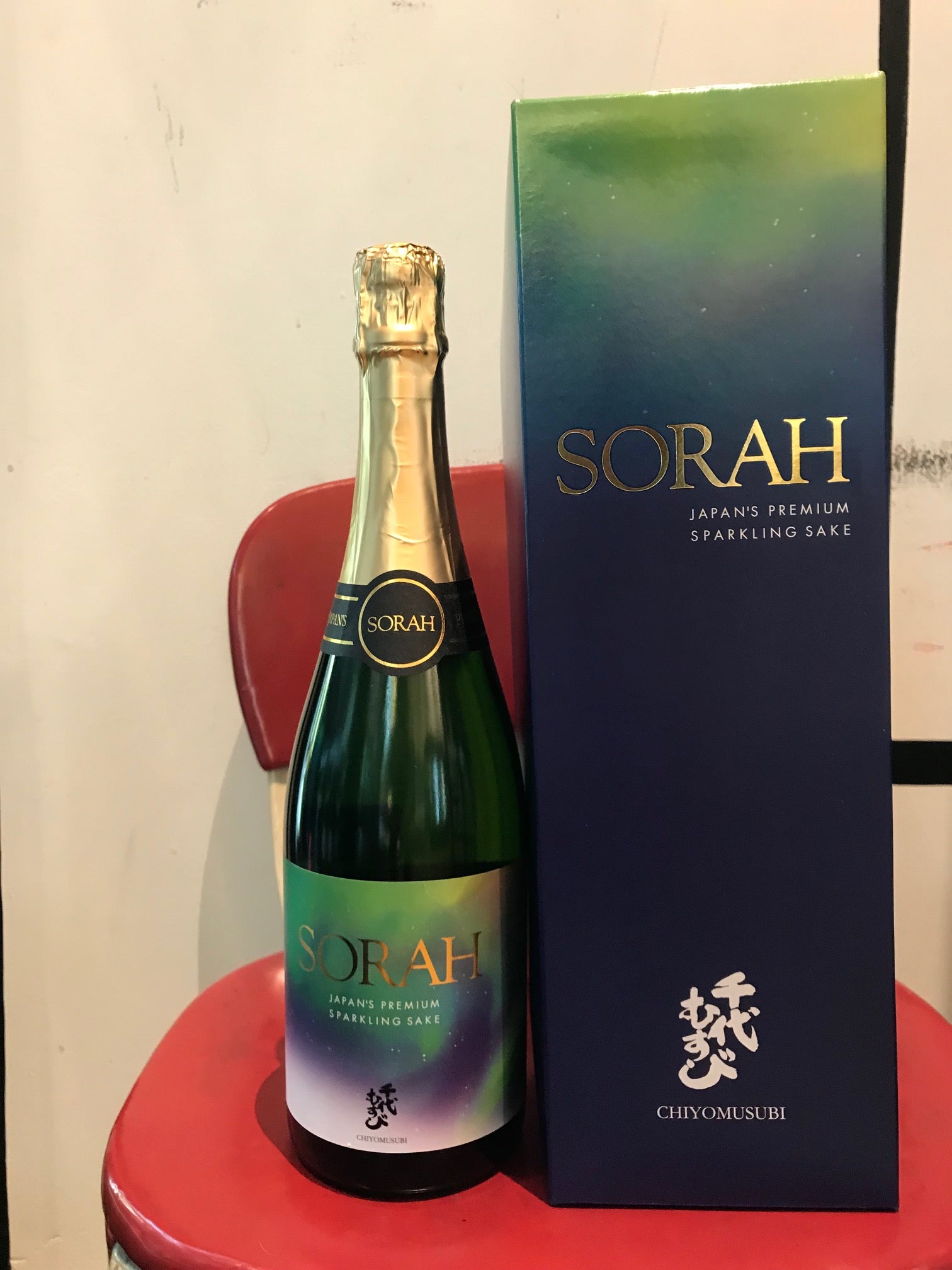 Top 10 List – Ten Sakes That Go Well With Chocolate
Say What? Sake pairs well with chocolate? You bet! There are all types of pairings with chocolate. Some sake have cocoa and dark chocolate flavors, some sake are creamy, and some brews have a tingle of bitterness that all pair well with chocolate. And some sake are so unique that they just vibe with all types of chocolate. Think about it! Wine is a grape juice, and sake is a starch-based libation, so it's within the realm of logic that sake works well with chocolate. This Valentine's Day is a great test case. So be bold! Be brave, and be chocolate.
10) Dewatsuru - This creamy and smooth Kimoto has lots of chocolaty licks, and as it warms the cocoa comes forth.

9) Tamagawa Time Machine - This chewy and viscous old style sake is lush and sweet and dances perfectly with chocolate desserts.

8) Chiyomusubi Sorah - This sparkling sake acts very much like a Champagne with chocolate, which means they dance together perfectly.
7)
Ippongi "Hot Devil"
 - This spicy ume-shu, which is a sweet plum 
sake
, is a wild cat with dark chocolate. Try some in Chocolate milk with an ice-cube.
6) Rokkasen "Godanjikomi" - This creamy and smart unfiltered sakeworks so well with chocolate hearts.
5) Kanbara "Ancient Treasure" - This aged sake has a lot of citrus notes and umami, which is almost like eating a chocolate covered orange bit.

4) Nishida Denshu - This super popular Junmai is very well known in Japan, and is highly regarded amongst sake aficionados, but what they don't know is that it is a great milk chocolate pairing sake.
3) Kikusui Funaguchi - This "can" may be small in perception, but it is large in feeling and flavor. It can be considered the "junk food" of the sake world. Grab a candy bar and a can!
2) Wakatake "Onna Nakase" - This complex Junmai Daiginjo has a very perfect sweet spot that welcomes chocolate flavors with a creamy goodness.

1) Hanahato "Gorgeous Bird" - This sake is it! It is the best chocolate pairing brew in the business. How does it do it? Grab a bottle and get to work, and let the liquid wonder of Hanahato convince you that sake goes with chocolate now and forever.