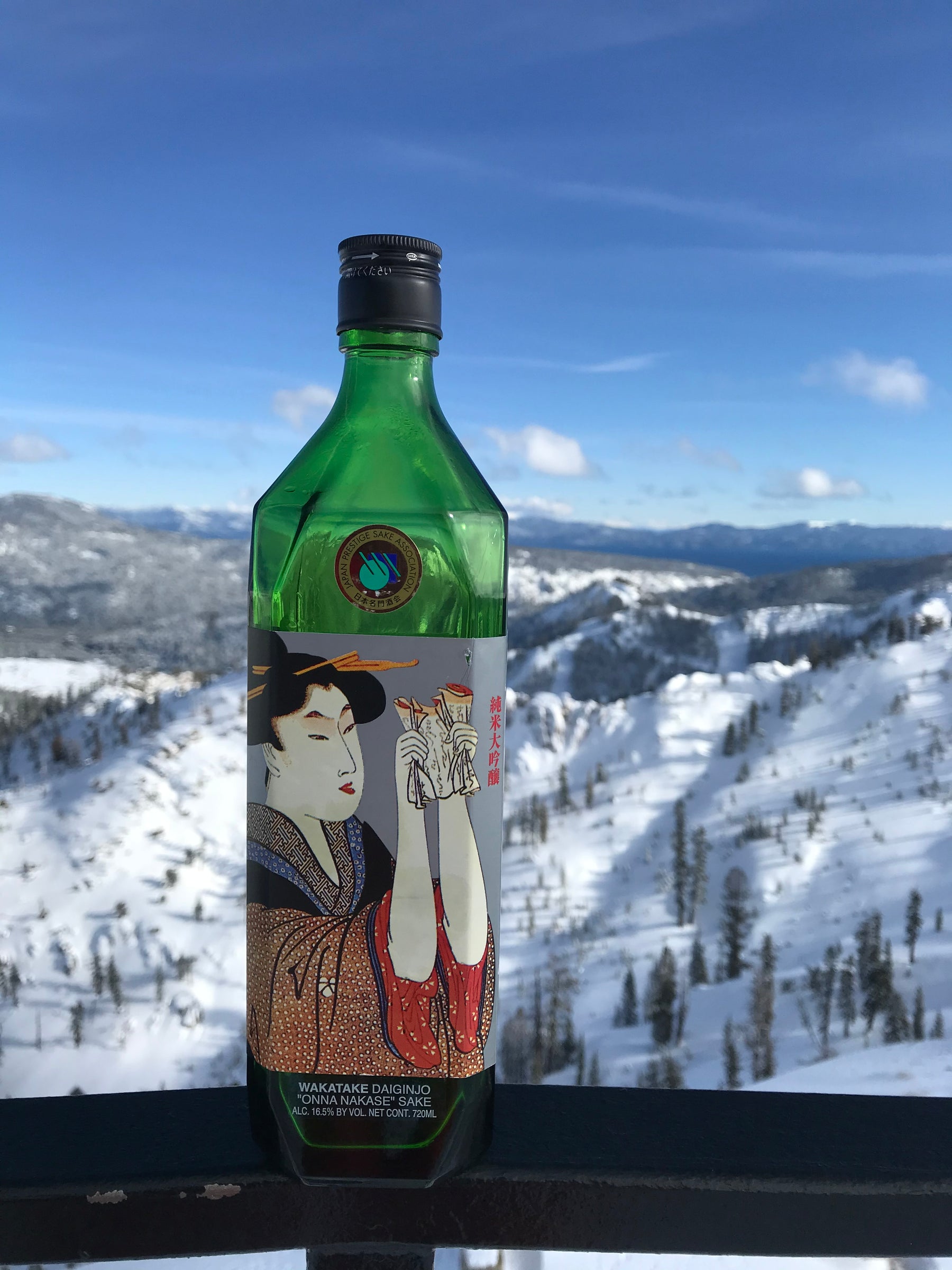 Sake Deal – 50% Off Discount That Will Make Women (and Men) Cry
Every once in a while, we go "up river" to speak to our importers and distributors to determine if there are certain overstocked products that we need to get moving to help create fresh and timely sake offerings. Sometimes, they miscalculate or a major account cancels an order, and they are stuck with extra product that they thought they would have sold by now.
In this light, we just learned that one importer had a lot of stock of one of our most popular sakes in the store. In fact, it was a brew that was exclusively exported for True Sake many years back.
You know Omuraya Shuzojo? Makers of Wakatake from Shizuoka Prefecture? Everybody knows the "Demon Slayer." Well, are you aware of the "other" Junmai Daiginjo called "Onna Nakase", which loosely translates to a sake that is so good it, "makes women cry?" This brew is well known in Shizuoka, but not so much in Tokyo, because they don't release it to other Japanese prefectures or towns. And that's why it was a cool exclusive brew for True Sake years ago. Since then, we have permitted restaurants and some retail accounts to carry this all-star brew, and our importer ramped up their numbers to meet the new demand. Sadly, Covid created a vacuum and several cases of Onna Nakase didn't get purchased. Until now!
From Shizuoka Prefecture.
Junmai Daiginjo
SMV: +2 Acidity: 1.3
The nose on this "Exclusive" and sold out sake in Japan is a collection of oatmeal, cooked grains, steamed rice, cantaloupe and chestnut elements. The name of this sake translates to "Makes women cry" and for good reason as the complexity and drinkability of this sake is second to none. Far more masculine than the Wakatake Daiginjo this brew drinks rich, and round with a long tail. So many flavors on so many levels behold raisin, dry figs, vanilla, nougat, brown sugar, overly ripe fruit, and touch of breakfast bar. A true red wine drinker's Daiginjo with a full-bodied personality and a long finish, which does better in a larger glass. More rich and creamy characteristics come forth as it warms, and actually warming this sake makes a nice rich and bright drinking experience. WORD: Complex WINE: Bordeaux BEER: Large ales FOODS: Savory dishes, grilled fish and chicken, exotic sushi rolls, rich sauces.
$29/720ml *For a limited time*