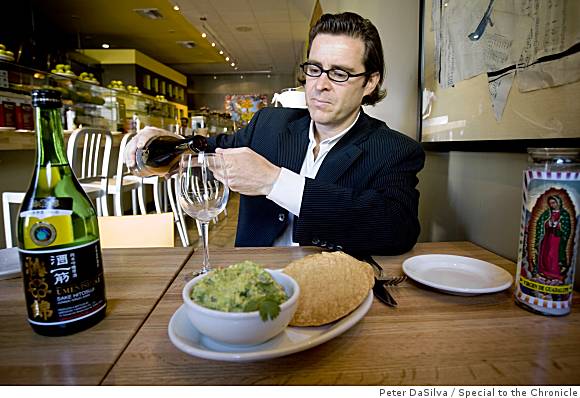 The "Beau Zone Layer" – Umenishiki "Gorgeous Plum"
From Ehime Prefecture.
Junmai Ginjo Genshu.
SMV: +1.5 Acidity: 1.9
About a million years ago the San Francisco Chronicle assigned a reporter to follow me on one of my "Sake Challenges" where I used to pair sake with "Western Cuisines" around town. I know it sounds tired now, but back then it was a little startling to see a white guy take Japanese sake to a Mexican restaurant in the Mission. Let's just say I made the cover of the Chronicle. On this particular "Challenge", I took this fantastic and what I will call humble Junmai Ginjo to do its thing with chips and guacamole, posole soup, and grilled fish. Why did I take this "humble" brew? Because I needed acidity man! Look up at that 1.9. That's a lot of pop for a semi-sweet and fruity Junmai Ginjo, but the brew doesn't drink that way at all. In fact, this sake is an excellent way to show how brewers mask an elevated acidity so you don't get distracted by the acidic action. That takes skill. Full, relaxed, and fleshy, this brew has a lot of body and a great flow, which makes it a treat to pair with foods, especially cuisines that need a little extra acidity. And the fish pairing was world class according to the photographer who snapped the pic.