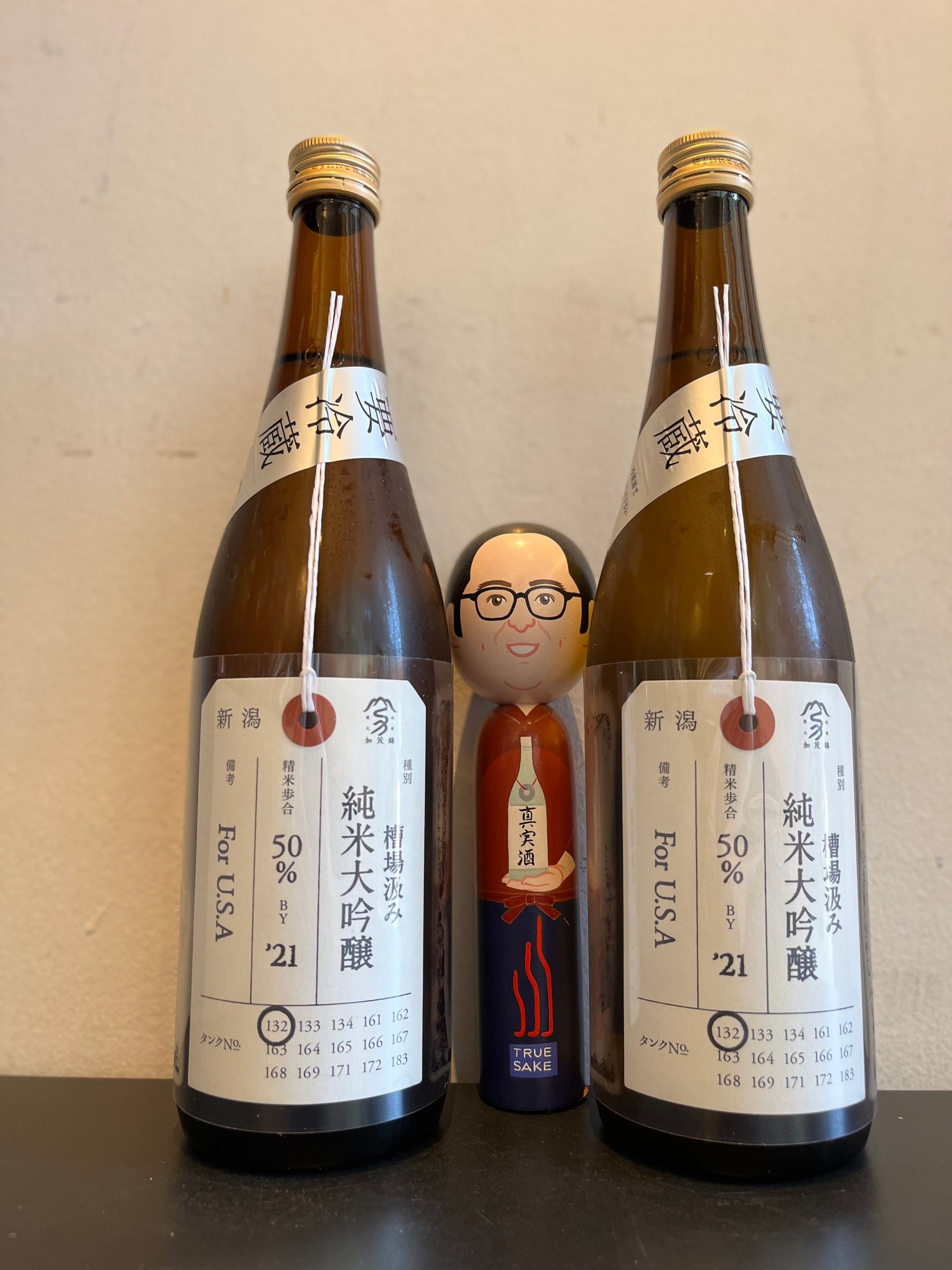 The "Beau Zone Layer" – Kamonishiki Nifudazake
From Niigata Prefecture.
Junmai Daiginjo Nama.
SMV: +5 Acidity: 1.3
I am very excited about this month's BZL for very selfish and personal reasons. First and foremost I never thought this brew would be exported, so there is that! Secondly, whenever I do travel to Japan I always bring a bottle of Kamonishiki back to SF with me. Why? It's great sake, and I am a sucker for the package "tag" labels. The brewery is the classic new-old story about the next generation taking over and creating a new identity within the brewery and the sake market on the whole. They just started making great new-style sake and packaged it so well. Kamonishiki is a cult sake in Japan. It can be found at most sake bars that know their stuff, and I surely order it when I see it on a menu. It's cool like that and now you can see why. There are a couple of cool things to look for in this brew. The first is it's brewed with Gohyakumangoku milled to 50%, which makes it a Daiginjo. Secondly, it's nama and there aren't a lot of Daiginjo Nama out there, especially at that price point! A nama Daiginjo under $40? Forgetaboutit! Lastly, it's a very structured sake that drinks with many faces. One such "face" that I enjoy is that there is a lot of umami in the midst of the fruit basket of flavors. How cool is that?